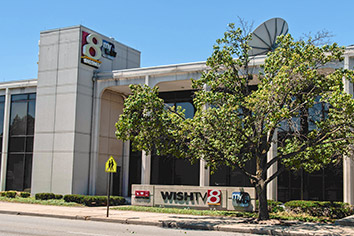 Less than a year after being promoted to chief investigative reporter, Karen Hensel has parted ways with WISH-TV Channel 8.
While WISH officials did not return calls this week seeking comment about her sudden departure, sources close to the station said Hensel was escorted from WISH's building on Jan. 5, and News Director Steve Bray later sent an email to staffers saying she was no longer allowed on the property. Hensel no longer is listed as a staff member on WISH's website.
It's not clear why Hensel and WISH parted ways, although a source close to WISH said Hensel's dismissal appears to be at least in part a cost-cutting measure.
Efforts to contact Hensel prior to IBJ's deadline were not successful.

Karen Hensel
Hensel, a fixture at WISH for more than a decade, has won many broadcasting honors, including five Emmy awards, two Peabody awards, the first Robert Wood Johnson Medical Peabody award, and a national Edward R. Murrow Award.
Last February, Bray announced Hensel's promotion as part of an overall expansion of the I-Team 8 investigative team, adding three reporters and doubling its size.
Hensel, the daughter of a U.S. Marine, became known for her investigative reporting across the region—and beyond. In 2006, she traveled to Iraq to do a story on traumatic brain injuries caused by the blast impact of roadside bombs. She also handled some duties as an anchor during WISH's late-afternoon and evening newscasts.
Hensel is the latest in a string of departures since WISH learned in August that it would lose its CBS affiliation to WTTV-TV Channel 4. That change took place Jan. 1. In December, WISH said it had secured an affiliation with the CW network for prime-time programming.
In December, reporter Jessica Hayes left the station to take a weekend anchor position for Fox 59 and a weekday reporting position for Fox and WTTV, both of which are owned by Tribune Broadcasting. WISH weekend evening anchor and reporter Daniel Miller in December announced he was leaving the station for a job with the Fox affiliate in Boston.
Those departures came on the heels of WISH laying off a handful of off-camera employees earlier in December in what station management said was part of a restructuring effort.
In late November, meteorologist Pamela Gardener departed WISH for the CBS affiliate in Boston. In September, morning traffic reporter Julie Patterson also left the station in what sources said was a contract dispute.
Since the August announcement from CBS, WISH also has lost a handful of employees who do not appear on camera, including sales director Julie Zoumbaris, who in September took the same position with WRTV.
In an interview with IBJ last month, WISH General Manager Les Vann said the station was growing its local news presence, and would be adding staffers through January.
 
Please enable JavaScript to view this content.