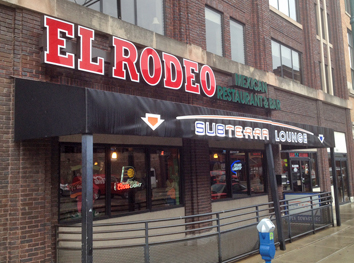 The owners of a popular chain of Mexican restaurants have agreed to plead guilty to criminal theft charges and forfeit $4.53 million for failing to report accurate sales figures to the state.
The chain of 26 restaurants, which operate in 10 Indiana counties under the names El Rodeo and El Jaripeo, allegedly failed to report an estimated $22.7 million in sales between 2010 and 2012.
An investigation by the Marion County Prosecutor's Office, Tippecanoe County Prosecutor's Office and police in Lafayette found the restaurants often failed to give customers a receipt, kept "ghost books" and skimmed cash at registers.
Francisco Salgado of Indianapolis and Jose Melendez of Fishers each agreed to plead guilty to 10 counts of theft, and Abel Bustos agreed to plead guilty to two counts of theft. Initial hearings are set for Feb. 2 in Marion County Criminal Court.
"We know that this conduct is widespread," Marion County Prosecutor Terry Curry said in a prepared statement. "We will continue to investigate leads regarding those businesses which fail to remit sales tax, and we will prosecute those who fail to pay their fair share."
The investigation, which began in May 2013, led authorities to raid several El Rodeo locations in November 2013. About 20 El Rodeo restaurants operate in central Indiana.
The $4.53 million forfeiture, which will come from funds previously seized by authorities, will be split among the Indiana Department of Revenue for unpaid food and beverage tax, local counties and municipalities that are owed unpaid taxes, and among the agencies involved in the investigation.
"Businesses that fail to remit the full amount of taxes due are not only neglecting their responsibility as members of the community, they are gaining unfair advantage over those businesses which play by the rules," Curry said.
Please enable JavaScript to view this content.