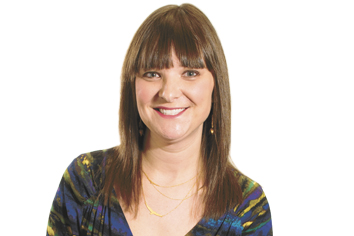 senior vice president of product, Angie's List Inc.
From "Child" to VP: A former editor at Indy's Child Magazine, Shelly Towns joined Angie's List as a writer for its publications, graduated to content manager, then SEO manager, director of search marketing and, in 2013, to VP of product. "When I started, it was 90 employees all working in one building," she recalled. Now there are more than 1,800.
Founders' keepers: Towns led Angie's List's first corporate acquisition and managed its integration, built a product development organization from scratch, and grew a digital content team that tripled the company's publication output. Through it all, she's been inspired by the company's founders. "They are here and this is still their life's mission," she said. "Their enthusiasm and passion come through every day."
Shifting roles: More than just a place to find reliable reviews, Angie's List is undergoing a "seismic shift," according to Towns, to transform it into "the world's best marketplace for local service." She added, "Content is huge for us," noting that Angie's List produces 56 titles a month.
Problem solving: "Interesting jobs are the ones where you get to solve interesting problems," Towns said. And she sees Angie's List as a problem solver both for consumers ("They are not window shoppers. They're not tire kickers. And it's not a $20 pizza. It's a $10,000 roofing job.") and business owners ("Some of them don't have a back office staff or robust computer tools. They turn wrenches for a living. We respect their craft.").
AGE 36
Hometown:
Indianapolis
Family: husband, Brent; children Molly, 3; Emma, 2
List server: When requests for board involvement started coming in, Towns turned to CEO Bill Oesterle and Chief Operating Officer Mark Howell for advice. They told her that whatever she agreed to should be really important and interesting, because she had so much responsibility at the company and at home. Heeding their advice, she accepted a board seat at TechPoint. "That was an easy one," she said, "to get a pipeline of young talent thinking of Indy after college and for people thinking of relocating." She also serves on the board of United Way of Central Indiana to help counter the problem, in her view, that "it's not seen as a cool place to give money for younger folks who aren't a part of a corporate giving campaign."•
Please enable JavaScript to view this content.