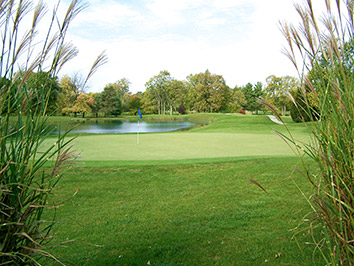 Maple Creek Golf & Country Club, the city's oldest Pete Dye course, has come full circuit.
Owner Dave Bego has decided to make the east-side club fully private again after increasing membership last year nearly 50 percent. Bego, who bought the private club in December 2006, reversed 45 years of tradition in 2007 by making it semi-private.
Maple Creek opened in 1962 as Heather Hills Country Club, before Dye was famous. It was his first 18-hole course.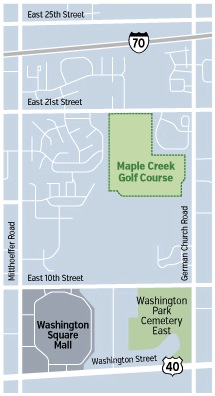 But by 2006, Maple Creek was in rough financial shape, and Bego said he had no choice but to open access to increase revenue. Private courses statewide and nationwide did likewise.
Opening Maple Creek had an added benefit—it gave more people from surrounding neighborhoods a chance to sample the course.
Bego stressed that his intention all along has been to return the course where his dad used to be a member back to its roots—and glory.
The first thing he did was call Dye, who, along with his wife, Alice, still maintains an Indiana residence, to help redesign the course, which runs along East 21st Street and German Church Road. What resulted is a course that went from 18th-most difficult in the metro area to fifth-hardest, according to U.S. Golf Association slope ratings.
"You can't overpower this course," Bego said. "You have to think your way through it."
Bego also refurbished the clubhouse, rebuilt the pro shop, built an outdoor pavilion with capacity for 250, refurbished the swimming pool, and built a new golf cart barn. In a nod to tradition, he reopened a downstairs bar at the club and named it Pete Dye's Pub.
Bego said he's not done with improvements. In the coming years, he plans to upgrade a fence around the facility and add golf-cart paths, and is even trying to get the course designated a historic landmark.
Despite the upgrades, until last year, Maple Creek's private membership continued to hover around 160. Bego figured he needed close to 250 members to break even as a private club.
That's a tall order in this economy, said Milt Thompson, a local sports marketing executive and part owner of The Trophy Club, a high-end daily-fee course in Lebanon.
"I still see a soft golf market," Thompson said. "The up-and-coming generation isn't like older golfers where country clubs were the point of gathering."

Lorenzano
Enter Joe Lorenzano. Bego hired the 28-year-old as membership sales director last February, and Lorenzano immediately began marketing to nonmembers playing at the club, setting up a booth at community events, making cold calls, and even going door-to-door in the neighborhood.
Lorenzano, who grew up playing at Maple Creek and later played at Cathedral High School and Eckerd College, an NCAA Division II school in St. Petersburg, Florida, "was a key part of the growth," Bego said.
Thompson is impressed by the effort.
"Adding 70 members in a single year, that's aggressive," he said. "That's certainly a trend toward success."
Maple Grove is aided, Thompson said, by being in one of the few central Indiana areas not overloaded with golf courses.
Single members at Maple Creek pay $3,500 a year; families pay $5,000. Food and beverage minimums, Lorenzano said, are built into the fees and members can play unlimited golf.
"We have a lot of families who want a private environment and a growing corporate sector that wants to easily get on the course and have a little private atmosphere to conduct business," Bego said.
He admitted that going private will likely mean operating at a small loss this year, but another 25 or so members could turn the tide.
Bego owns several companies under the EMS Inc. umbrella, including a janitorial supply sales firm, security company and manufacturing firm. EMS has 6,000 employees and does business in 37 states, according to Bego, so he doesn't need Maple Creek for income.
"We look at this as preserving a landmark and serving the community we call home," he said. "We just want to make enough money for the course to pay for itself and future improvements.•
Please enable JavaScript to view this content.