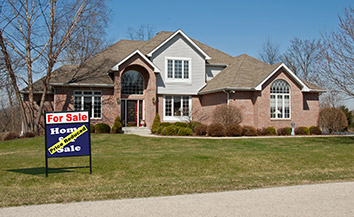 Central Indiana home sales perked up to start the new year, as buyers drove a 4.7-percent increase in sale agreements in January for the nine-county area.
Pending sales of existing homes rose from 1,626 in January 2014 to 1,702 last month, real estate agency F.C. Tucker Co. said Tuesday morning.
It was a promising start to the new year. In all of 2014, existing home sales in the Indianapolis area fell 2.6 percent, compared with 2013. Those year-end results broke a string of three straight annual increases.
In Marion County, the metro area's busiest market, pending sales jumped 10 percent in January, from 693 in January 2014 to 762 last month. In Hamilton County, typically the second-most busy, sales dropped 5.4 percent, from 367 to 347.
"Home sales are on par with what we've experienced typically in January," said Jim Litten, president of F.C. Tucker Co., in a prepared statement. "Whether home sales surge during the rest of the year will depend on a number of factors, including consumer confidence and economic stability, but we continue to be optimistic."
The biggest percentage increase came in Shelby County, as sales rose 47.8 percent, from 23 homes to 34. Madison County homebuyers also posted an impressive boost: 31.2 percent, from 77 homes to 101. Hancock County numbers rose 25 percent, from 60 to 75.
Pending sales dropped in three of the nine counties, including Hamilton. The biggest percentage decrease was in Hendricks County, where agreements slid 21.8 percent, from 170 to 133.
Average sale prices for the nine county area inched up 1.5 percent, from $163,489 in January 2014 to $165,989 last month.
In Marion County, average prices escalated 4.6 percent, from $121,137 to $126,729. In Hamilton County, average prices gained 1.6 percent, from $267,572 to $271,883.
Four pended sales in the area in January topped $2 million. Six more exceeded $1 million, and 56 were between $500,000 and $999,999. Another 143 deals fell in the $300,000 to $499,999 range.
The number of active listings in central Indiana was essentially unchanged, crawling up 1.4 percent from 9,320 homes to 9,450. The most significant leap by percentage was in Hamilton County, where the market inventory increased 8.4 percent, from 1,429 to 1,549 homes listed.
 
Please enable JavaScript to view this content.