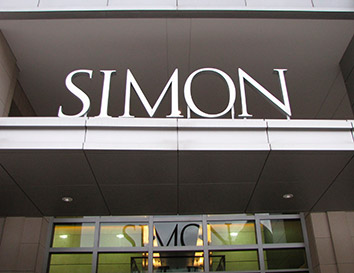 Indianapolis-based Simon Property Group Inc. announced Wednesday that it has forged a partnership with the oldest company in Canada to create a joint venture valued at $1.8 billion.
Retailer Hudson's Bay Co, founded in 1670, has agreed to contribute 42 properties to the retail venture with Simon.
Simon, the biggest U.S. mall owner, will contribute $278.5 million and eventually have a pro-forma stake of 20 percent in the joint venture. The venture will seek out property acquisitions and pursue "attractive" tenants as well as single and multi-tenant retail buildings in the United States, while also exploring foreign real estate opportunities.
Hudson's Bay on Wednesday also announced a joint venture with Toronto-based RioCan Real Estate Investment Trust to focus on growth opportunities in Canada in a partnership valued at $1.6 billion.
Both ventures will be positioned for initial public offerings.
Hudson's Bay plans to lease back the properties it is contributing to the Simon venture, according to a statement released Wednesday. The stores include the Saks Fifth Avenue in Beverly Hills, California, and the Westchester County and Manhasset Lord & Taylor stores in New York. Hudson's Bay owns the Lord & Taylor and Saks chains.
The retail holding company will also receive $600 million in cash from third-party debt issued by the venture, the company said in the statement. That will go toward reducing Hudson's Bay's own indebtedness.
Valuable real estate
Hudson's Bay holds a lot of valuable real estate, especially Saks Fifth Avenue, said John Crombie, senior vice president of retail leasing at Triovest Realty Advisors Inc.
"That real estate alone is worth more than the whole company combined," Crombie said in a phone interview from Toronto.
Hudson's Bay is choosing to create separate entities to eventually take public rather than spin off its own REIT after amassing real estate through the acquisitions of retailers Saks Inc. and Lord & Taylor. The Toronto-based company opted for a joint venture so it could create a management team, diversify credit and "fatten up the portfolio" before an IPO, Chairman Richard Baker said on a conference call with analysts.
"This is the optimal structure for our shareholders to participate in the long-term growth of our real estate and retail businesses," Baker said. "If we had done an IPO we wouldn't have created as much value as we will when we have a more mature, diversified portfolio."
There is "no immediate rush" for an IPO for either company, Baker said.
Hudson's Bay shares rose 22 percent Wednesday to a record $27.03 per share in Canadian dollars.
Simon stock rose 0.8 percent, to $191.50 per share, while RioCan was up less than 1 percent.
The transaction involving Simon is expected to close in about 90 days, subject to obtaining additional debt financing, the companies said in the statement.
"As we go forward, our plans are to acquire core, cash- flowing, tenanted properties that will diversify our real estate portfolio," Baker said. "This is a very different type of situation than years ago when retailers created real estate ventures in order to develop new projects."
RioCan deal
The venture with RioCan will include 10 owned or ground- leased Hudson's Bay properties, including stores in Vancouver, Calgary, Ottawa and Montreal. RioCan will contribute $325 million in Canadian dollars and receive a pro-forma equity stake of 20.2 percent, according to the statement on the Canadian partnership.
Going into new properties with a ready-made anchor tenant like Hudson's Bay will benefit Simon and RioCan, Crombie said. "Having someone like HBC beside you to act as the lead tenant I think is a real value add," he said.
Please enable JavaScript to view this content.