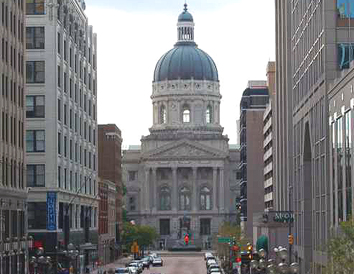 Indiana's new tax collections report shows that state revenue was short of projections for the seventh time in the past nine months.
The report released Wednesday by the State Budget Agency comes as the General Assembly faces a deadline in three weeks to finish work on a new two-year state spending plan.
The budget agency says tax collections were about 1.7 percent below expectations for March, with much of that coming from a 6-percent shortfall in sales tax collections for the month.
March's figures leave state revenues about $109 million, or 1.1 percent, below projections for the budget year that started in July. The state ended the last budget year with some $2 billion in reserves.
The Senate Appropriations Committee is scheduled to release its budget proposal Thursday.
Please enable JavaScript to view this content.