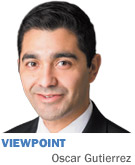 At the height of the controversy over the Religious Freedom Restoration Act, Chicago's Mayor Rahm Emanuel sent letters to Hoosier businesses asking them to move to Chicago.
Trailed by Illinois Gov. Bruce Rauner stating, "I am going to rip—try to rip the economic guts out of Indiana," both Rauner and Emanuel failed to mention the deterioration in their state's and city's financial rating and increasing drug violence.
Both are significant to any business considering the Illini state over Indiana. 
At the start of 2015, Illinois was plagued with the lowest credit rating in the nation, according to Standard & Poor's, A-. Illinois also suffered a big hit as Moody's in late February downgraded its largest city to Baa2 from Baa1—only two rankings from junk status.
Moody's also cited a statewide problem of Chicago's unfunded pension liability estimated at $32 billion (Illinois is over $100 billion) and the equally concerning $300 million structural deficit to its operating budget.
Expanding the problem of these downgrades, Chicago has 24 swap agreements. In a swap, a financial institution agrees to exchange interest payments from variable to fixed, but the financial institution can demand termination fees and full value of contract if the city falls below a contracted credit rating (a financial institutions fail-safe).
Moody's downgrade has triggered at least four swap terminations, and future downgrades into junk status could terminate the rest, costing taxpayers millions in increased liabilities.
With the looming swap deals canceling and heightened interest rates for future borrowing, the shared tax base with other entities has felt an immediate ripple effect.
Only a week after Chicago's downgrade, the Chicago Park System faced a Moody's downgrade to Baa1 (one notch above the city). This was shortly followed by a downgrade of the Chicago public school system to Baa3 (one grade above junk) and also by Fitch's cutting it to BBB-, also the lowest investible rate.
In a school system where fewer than half the schools have a librarian, the schools are now forced to deal with more than $260 million in potential additional costs from swap terminations.
In addition to the cascade of downgrades, the state cut $28 million for parks and projects throughout Chicago.
Not only is depression flowing, there is little likelihood of these ratings improving soon. With increasing liabilities and significantly higher taxes, the outlook for business owners, entrepreneurs and young professionals should not only be cause for concern but also confirm the argument for relocation.
If fiscal free-fall were not enough, Chicago has suffered after the arrest of Joaquin "El Chapo" Guzman. Guzman was the leader of Mexico's largest drug cartel and former largest drug distributor to the Midwest through Chicago distribution channels.
The leadership void has led to increased violence for control, forcing an increase in public safety costs.
Individuals and businesses have to seriously consider the increase in liabilities to the city, schools and parks due to credit rating, existing higher taxes and increasing costs of public safety due to increase drug-related crime in Chicago.
Indiana, with its eighth consecutive AAA rating from Standard & Poor's, is a great alternative for business ventures. Organizations desiring to have a centralized distribution serving the nation, lower taxes and significantly steadier economic and stable financial environment, have an ideal substitute to the once-supreme hub of Chicago.•
__________
Gutierrez is city controller of Fishers. Send comments on this column to ibjedit@ibj.com.
Please enable JavaScript to view this content.