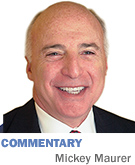 Indiana has begun preparations for its bicentennial birthday party next year—200 years of statehood. On the cusp of Indiana's celebration it is an appropriate time to study and enjoy our Hoosier heritage. Interesting people were born, raised or lived in Indiana in the last 100 years, people unknown to many of us, including previous subjects in this column: Paul McNutt, Frank Inn and Margaret Ray Ringenberg. Alex Vraciu, the indestructible ace of World War II, an American aviation legend, belongs with those remarkable Hoosiers.
Alex Vraciu's life spanned the last century. He was born in 1918 in East Chicago and died earlier this year at age 96. At the time of his death he was the ranking U.S. fighter ace.
Vraciu's parents lacked the funds to send him to college, but Vraciu earned a scholarship and graduated from DePauw in the early 1940s. Already armed with a civilian pilot's license, he enlisted in the navy flight-training program just six months before the Japanese attacked Pearl Harbor. According to his son Robert, he could feel the wind of war and wanted to get out in front of it. He earned his wings and entered combat in 1943 as part of the Fighting Squadron 6.
Vraciu flew Grumman F6F Hellcats in the Pacific Theater, aircraft requiring quick reaction and deft handling. No wonder most of the combat pilots were under 30. He was just 25 when he reigned as the Navy's top World War II fighter ace. In only eight months, he scored 19 Japanese aircraft and destroyed 21 more on the ground.
In what became known as the "Great Marianas Turkey Shoot," Vraciu shot down six dive bombers within eight minutes. He referred to the accomplishment as "a once-in-a-lifetime fighter pilot's dream." Vraciu achieved those six kills under adverse circumstances—including a malfunctioning engine that spewed oil on his windshield, and folding wings that were mistakenly unlocked, preventing him from climbing above 20,000 feet.
Vraciu outfoxed death many times including twice parachuting to safety from damaged aircraft and twice more when he was forced to ditch his Grumman F6F Hellcat. These brushes with death earned him the nickname "Grumman's Best Customer." One of his parachuted escapes came after he was shot down over the Philippines. He was rescued by local guerrillas and dodged Japanese patrols for five weeks until he encountered advancing American forces.
Vraciu was twice nominated for the Congressional Medal of Honor. The nominations were supported by six admirals and captains in the field but were denied by a "desk admiral" in Honolulu who said "Vraciu was just doing his job and was good at it." That he was. He did receive many medals, including the service's second-highest honor, the Navy Cross.
Returning to Indiana in August 1944, he was honored with a parade in East Chicago that included Gov. Henry F. Schricker. During the parade, he met Kathryn Horn as his car passed her house. He kissed her. They were married within two weeks and remained married until her death 58 years later.
After the war, he commanded a jet fighter squadron (VF-51). The squadron won top honors at the 1957 Air-to-Air competition. Vraciu confirmed the respect the younger members of his squadron had for him when "the old man" won high individual honors at the meet and was designated "top gun."
Up until the last few years, he enjoyed regular visits to Indiana to see relatives and friends. On one of those occasions, he was honored by the survivors of the USS Indianapolis.
The next year and a half will be exciting for Indiana as we prepare to celebrate our 200th year of statehood. We will have ample opportunities to recognize this birthday, including a commemorative book and coin, torch parade, time capsule, bicentennial train, galas and legacy projects. We will also learn about Hoosiers of our second century— Hoosiers including Alex Vraciu— whose exploits are a part of our proud Indiana heritage.•
__________
Maurer is a shareholder in IBJ Corp., which owns Indianapolis Business Journal.  His column appears every other week. To comment on this column, send email to mmaurer@ibj.com.
Please enable JavaScript to view this content.