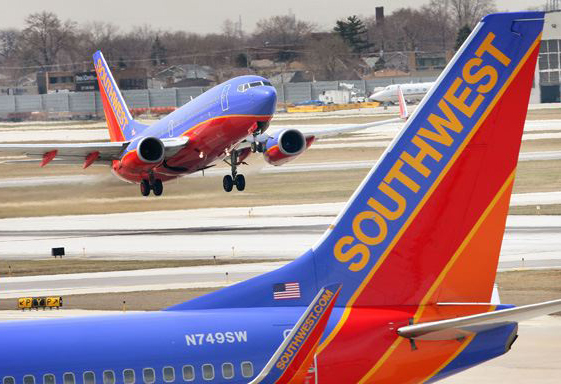 Southwest Airlines announced Friday that it is launching nonstop service between Indianapolis and New York's LaGuardia Airport.
The twice-daily flights will begin Nov. 1—a rollout that will increase the ease with which Indianapolis businesspeople can travel to the nation's largest city. Online travel sites list Delta as the only other carrier offering nonstop flights to LaGuardia.
The LaGuardia route is the latest in a string of new Indianapolis flights for Southwest, which now is the Indianapolis International Airport's largest carrier in terms of departures and seat capacity.
Nonstop service to Dallas debuted in April, and service to Boston and Los Angeles begins next month.
"Whenever we get a chance to offer our community more places to travel out of IND, it's a win for everyone," Mario Rodriguez, the Indianapolis Airport Authority's executive director, said in a prepared statement. "Passengers, especially business travelers, were asking for more options to New York City."
The airport has announced a string of new routes over the past year, the most activity it has seen in more than a decade. The new flights have boosted its roster of nonstop destinations to 39.
Another airline aggressively expanding here is Allegiant Travel, which launched flights between Indianapolis and leisure destinations in February. It offers nonstop flights to Las Vegas, New Orleans and four Florida cities.
Please enable JavaScript to view this content.