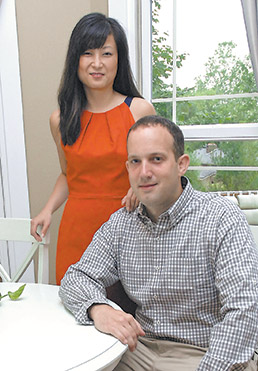 3-year growth: 108 percent
2014 revenue: $6.5 million
On the road again:
TMG principals Mike and Tammy Goins and their employees spent a lot of time in Cincinnati and Columbus, Ohio, in 2014, building restaurants for the owners of Bakersfield (the taco/tequila/whiskey restaurant that's also on Mass Ave in Indianapolis), Fusian (casual fish restaurant) and Krueger's Tavern (homemade sausage and craft beer). They've also worked on Little Caesars, Texas Roadhouse and a couple of new Taco Bells, and worked in Nashville, Tennessee, and Charlotte, North Carolina.
A good general contractor is hard to find:
They don't market, advertise or bid on jobs. Clients come to them. "We just picked up another client," Mike said. "Their comment to us was, they overheard another owner talking at a get-together and everyone was complaining about their general contractor. This particular owner was like, 'We really like ours. We never have any problems.' Everybody was like, 'What? Your projects are on time? On time and not over budget?'"
Service is their selling point:
Tammy said TMG's clients are pleased because "we look out for them." They advocate for clients with landlords and municipalities, and partner with their architects. "Some of our clients are kicking around the idea of a restaurant concept and we're already involved," she said. "We're going to property sites and helping them decide which property to choose."
Upcoming projects:
They're back home now, building The Eagle, a soon-to-open restaurant on Mass Ave that specializes in fried chicken. They're working for the same parent company that owns Bakersfield and Krueger's.
They're hiring:
In fact, Tammy said, they're trying to figure out how they're going to fit more people in their office. "Our next project," Mike said, "may be building another office inside our office." •
Check out more of IBJ's ranking of Indy's fastest-growing companies.
Please enable JavaScript to view this content.