"I am a capitalist. I expect to be profitable.
It's what you do with your profits that makes the difference."
Martha Hoover, founder of Patachou Restaurants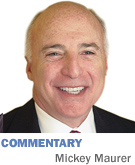 What is Martha Hoover doing with her profits? At Public Greens, her latest concept in the Patachou chain, she is donating all of them to the Patachou Foundation, which has prepared and served more than 8,000 meals to children living in households at or below the poverty level. Those of us who know Martha Hoover are not surprised. Patachou has always been a business with a strong social conscience.
Public Greens bills itself as "an urban kitchen with a mission." It sprung forth from a city-owned, abandoned building on the Monon Trail in the Broad Ripple area. According to Hoover, "It was a disgusting, dilapidated structure. Squatters lived there—needles were everywhere. The building had to be completely rebuilt." Hoover also leased the contiguous ground for a micro-farm whose entire yield is consumed by Public Greens and the rest of the Patachou chain. Including the micro-farm, Public Greens sources the vast majority of its ingredients locally. One of just a few exceptions is the olive oil. Hoover says, "It comes from Italy—only the best."
Hoover understands the importance of employee loyalty, low turnover and high morale to a healthy bottom line. Recognizing that many of her employees are from the fringes of society, she instituted a financial literacy workshop to teach employees how to manage their money—to take control of their financial lives, to set goals and to create plans. Many of these employees are striving to repay debt, purchase homes and educate themselves and their children.
Hoover also established the employee-administered Patachou Emergency Relief Fun, which is available for employees who need loans or grants for emergency needs. "Caring for people," Hoover says, "is in my Jewish DNA. My dad was basically a country doctor who got tomatoes and eggs and stuff because people couldn't pay their bills."
Of course, Hoover's devotion to her fellow man is also good for business. Consumers prefer to shop with good community citizens. Jim Morris, whose service to the community and the world is legendary, once led a United Way annual campaign. During that year, he was unhappy about a major retailer that would not participate. He arrived home one day to find his wife sitting on the sofa purchased from that retailer and insisted that she return it at once. (She didn't.)
In addition to her entrepreneurial skills, Hoover is very much a lady. Upon graduation from Indiana University in 1976 with a degree in political science, she attended law school at IU's Robert H. McKinney School of Law in Indianapolis. She joined Marion County Prosecutor Stephen Goldsmith with a mission to set up a sex crimes unit. After a gut-wrenching episode in court, Hoover returned to her office and cried. Goldsmith called her a creampuff. Five years in that pressure-filled and often heart-breaking job was enough. Hoover was 31 when she opened her first restaurant at 49th and Pennsylvania streets in Indianapolis. She called it Café Patachou—French for creampuff.
Although inexperienced, her success as a trial lawyer imbued her with confidence. She felt that if she worked hard enough and was adaptable enough she would succeed. Her friend and fellow restaurateur J.P. Moraldo told her, "You are going to be an incredible success because you work like an Italian immigrant."
She did succeed. In 2002, Patachou was named one of Bon Appétit magazine's 10 favorite places for breakfast in the nation. In 2015, Hoover was inducted into the Junior Achievement of Central Indiana Business Hall of Fame.
Achieving success in the food service industry is one of the toughest endeavors in the business world. Failures abound. Thanks to Martha Hoover and her policies and programs, Patachou is thriving. And there is one more reason—the food is delicious.•
__________
Maurer is a shareholder in IBJ Corp., which owns Indianapolis Business Journal.  His column appears every other week. To comment on this column, send email to mmaurer@ibj.com.
Please enable JavaScript to view this content.