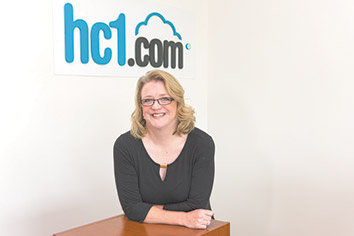 hc1.com
Senior Vice President for Technology
Laura Breedlove is responsible for product and platform development, engineering, architecture, quality assurance, technical operations and IT services for hc1.com.
"Our product is not just ones and zeroes," she said. "We develop products, quality assure the product, deploy the product and continue to monitor it and continue to innovate. We're always trying to get better performance for our customers."
The product is hc1.com's platform designed to blend live clinical and business data for health care relationship management. hc1.com has become a leading health care cloud-based company focused on personalizing the health care experience to keep patients from being treated like faceless numbers.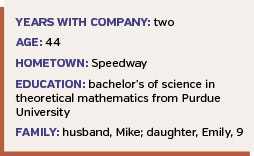 Thus, Breedlove led efforts to develop a holistic software-as-a-service approach, providing scalability in multiple areas. Better cloud service offerings can lead to better health care performance and reduce overhead. The company's technical innovations and product improvements drove 380-percent growth in new users added in 2014 versus 2013. The company had 5,500 users at the end of 2014.
The job requires looking both within and without. "Internally," she said, "I review the efficiencies of each release and look for areas to improve upon. Externally, I'm looking at customer adoption. Are we able to appeal to new sales markets?"
Breaking down barriers is key. "I think one of the most important things in a role for CTO is to eliminate any kind of walls between departments. We have a very open focus between operations, development and IT that ensures you have the continuum you need to think holistically—not just what it means on the tech side but making sure we satisfy customers. That's one of the things I'm very proud of at hc1.com."
Breedlove arrived at hc1.com with 15 years of experience at a diverse lineup of tech companies. At Aprimo, she led global IT operations through its acquisition by Teradata Corp. At Teradata, she led hosting operations and cloud services. She also has worked for Indiana University and Bell Industries.
Years earlier, while a student at Purdue, she was a beta contributor to Microsoft. And after college, she went to work for a contractor on the Naval Undersea Warfare Center, working on the Seawolf-class submarine, creating statistical models involving a variety of foreign threats.
"I was the person who got the fastest security clearance they had ever seen," Breedlove said. "I had only lived in Indiana prior to that. I was a little green."•
Check out more CTO honorees..
Please enable JavaScript to view this content.