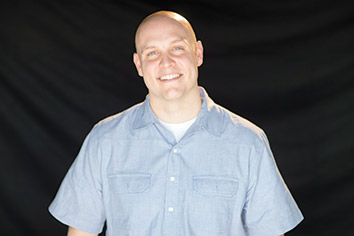 Squaremouth.com
Co-Founder and Chief Information Officer
Imagine saying to your Florida-based company's CEO, "I want to move the business to Fort Wayne." Or anywhere else, for that matter.
No matter how successful you are in your business, your request would be met, at the least, with an arched eyebrow.
But when Matt Outten asked Chris Harvey that same question in 2005, the CEO of St. Petersburg-based Squaremouth was fine with the idea. After all, Outten had started out as a contractor, working out of Harvey's home a few days a week. He demonstrated a devotion to the company even when there wasn't a paycheck and earned the title of co-founder and chief information officer when officially launching the business—a Web-based service that helps travelers easily and instantly compare travel insurance products from every major U.S. travel insurance provider.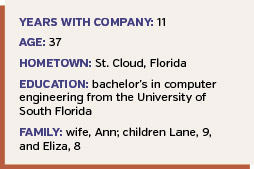 So Outten moved the IT operation to his wife's home territory in Indiana, and the company has continued to thrive. Since launching, it's racked up 20,000 customer reviews and 30-percent year-over-year growth, with sales reaching $14 million in 2014. And with just 8 percent of sales made by agents over the phone, the company's business model has proven remarkably efficient.
One of Squaremouth's challenges is that the primary purchasers of travel insurance are over 55. As a result, most of the users of the company's website are 60 to 70. Reaching that market requires a particularly strong emphasis on intuitive website design.
Outten, who designed the site from scratch, said he's careful not to assume anything.
"It's easy to make assumptions that people are going to find that bit of information they are looking for," he said. "To some developers, it might seem counterintuitive to put the same thing in multiple places, but for our target audience, it's beneficial."
Outten is always looking for improvements. "We're reinventing it right now," he said. "We rewrote our entire system in 2009-2010. And rewrote it to create a system to sell products in the U.K. Each time, we learned new things about the data we need to collect, how to organize it, and how consumers are going to want to see it."
Outten believes in giving back. He founded and regularly hosts Fort Wayne OpenHack meet-ups at the Squaremouth office, and he assists when he can on open-source projects.
"It's a morale booster and a motivator for developers to contribute back. It gives a sense of fulfillment helping the community. Anything we can break off for people to reuse, we do that."•
Check out more CTO honorees..
Please enable JavaScript to view this content.