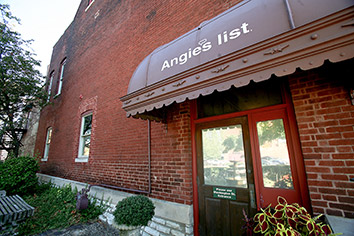 Angie's List Inc. tapped former Best Buy Co. executive Scott Durchslag as its CEO effective immediately, the company announced Monday—just over two months after longtime CEO Bill Oesterle resigned to become "more civically involved in the state of Indiana."
Scott Durchslag
Durchslag has more than 20 years of experience leading e-commerce and mobile technology initiatives, Angie's List said, including stints at Expedia and Skype. He most recently was president of e-commerce and marketing at Best Buy, the Ridgefield, Minnesota-based chain of 1,050 consumer electronics stores.
Indianapolis-based Angie's List is a home services reviews and marketplace company that makes money from consumer memberships and service provider advertising. The appointment of Durchslag comes as Angie's List faces criticism and activist investor pressure over its business model and chronically low stock price.
Durchslag's annual base salary will be $500,000, Angie's List said, and he'll receive a one-time payment of $450,000, a sum that could be reduced if he leaves the company before March 2017. He'll also receive a relocation assistance package of up to $100,000, the company said.
In addition, Durchslag was granted $2.5 million in restricted stock, and another $1.2 million in stock options that vest over a four-year period. He's also eligible to receive a performance award of $2.8 million in stock based growth goals.
Durchslag succeeds interim-CEO Mark Howell, who held the reigns after Oesterle stepped down July 1 after more than 16 years in the position.
This story will be updated.
 
Please enable JavaScript to view this content.