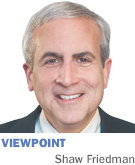 In an age when the Legislature continues starving local governments of the revenue needed to provide basic services, much less expand and initiate creative measures, the Regional Cities legislation was a lousy idea designed to divert Hoosiers from the notion that their state government should support all regions of our state. Instead, we are pitting one region against another, fighting for scraps from the state's table.
Look at what's involved here: Rather than develop a much-needed revenue-sharing formula for cities, towns and counties to do infrastructure and develop 21st century technology, GOP supermajorities pushed through legislation with a one-time funding burst of $84 million (from a once-in-a-decade tax amnesty) that will be split into two $42 million grants for Regional Development Authorities. Only one-third of Indiana's counties chose to participate in an RDA, meaning that two-thirds—like my county—took a hard look at the legislation and said, "Thanks, but no thanks."
Rather than deal with the fact that there are entire regions of this state—like northwestern and southwestern Indiana—that have been badly neglected in the allotment of state highway and economic development funds over the past 10 years, GOP leaders thought it wise to set up "law of the jungle" cage matches between competing RDAs. So counties were forced to join together and expend massive amounts of time and expertise putting together proposals so a committee from Indianapolis could choose two winners from seven competing RDAs.
So fundamentally flawed and undemocratic was the legislation that elected officials were specifically barred from sitting on the RDA boards. There's no guarantee of equal representation. Furthermore, development experts like Michael Hicks of Ball State University have questioned whether development dollars shouldn't be targeted to areas of the state other than the Indianapolis suburbs that have traditionally benefited by state largesse. Worse yet to communities outside central Indiana, the 10-member board picking "winners" is largely made up of what the Times of Northwest Indiana called "the usual suspects from the Indianapolis business community."
Why did so many counties decline to go after these funds? Many cited the reasons given by Floyd County officials, who said giving a non-elected board the ability to enforce eminent domain and incur debt was justification alone to oppose an RDA, according to the Aug. 11 News and Tribune. Floyd County Councilman Jim Wathen pointed out that, if the state simply divided up the $84 million between the 92 counties, that's nearly $1 million to "make jail repairs, and fix roads and potholes."
How does the Regional Cities panel fairly pick among proposals that are all worthy, like double-tracking the South Shore railroad, revitalizing Muncie's downtown or the food innovation center in Bluffton or the Warrick County Wellness trail or developing New Castle's art district—all of which are among proposals by competing RDAs?
Why not come up with a way to help fund all these worthy projects around the state rather than designing a competition that's more befitting a reality show like "The Apprentice" than good government?
The governor has done nothing to enhance overall quality of life throughout our state with this competition, but has ensured regional rivalries remain intense.
Maybe these cage matches are great entertainment on "Monday Night Raw," but this doesn't make for good public policy.•
__________
Shaw R. Friedman is a LaPorte attorney who formerly served as Legal Counsel for the Indiana Democratic Party.
 
Please enable JavaScript to view this content.