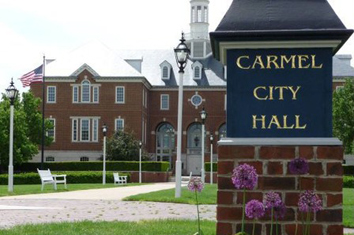 Carmel officials are considering raising utility rates as much as 10 percent next year to shore up revenue for the city's water and sewer system.
Mayor Jim Brainard said the utility is suffering "a revenue shortfall" because rates weren't increased enough four years ago, the last time the Carmel City Council addressed the issue.
The low revenue stream has led Standard & Poor's to reduce its ratings for several Carmel water and sewer bonds.
The Carmel City Council approved new water and sewer rates in late 2011, with the updated water rate taking effect in December of that year and the sewer rate going into effect in February 2012. The rates have not been changed since then.
The 2011 water rate hikes increased monthly bills by about $4 for the average household to a total of about $25 per month. The new rate structure also increased the rate per gallon after the first 8,000 gallons of water used per month to encourage more efficient usage.
Carmel Utilities Director John Duffy said he had suggested even higher increases to the base rates when he approached the council in 2011.
"We did not get what we had initially proposed," Duffy said. The proposal would have raised rates by varying amounts for different customers.
The city has more than $208 million in outstanding principal and interest in bonds backed by revenue from the water and sewer operations, according to data from Standard & Poor's and the Indiana Department of Local Government Finance.
Duffy said another rate increase is under consideration—possibly a 10-percent increase—to cover the bond obligations. The proposal is expected to go before the city council early next year.
In the meantime, Standard & Poor's lowered its rating for Carmel's water and sewer bonds, citing a decline in the revenue stream backing those bonds and low cash balance of the funds.
The 2012 water-revenue secured bonds dropped most significantly from an A+ rating to BBB. The 2008 water-revenue secured bonds rating fell from A+ to BBB+ and the sewage bonds rating fell from A+ to A-.
However, the outlook remains stable for all three bonds. The S&P report noted the city's strong income levels and regionally competitive water rates as mitigating factors.
Carmel City Council finance committee chairwoman Luci Snyder did not return IBJ's request for comment.
Please enable JavaScript to view this content.