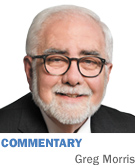 Why teach the arts in school? The following transcript from a video says it best. The video was created by Americans for the Arts and was shown Sept. 4 to about a thousand attendees at the Indianapolis Arts Council's "Start with Art" annual program. The video features a school-age girl who captures our attention with energy and passion as she makes her case for teaching the arts in school. Here's what she has to say:
"What makes the world beautiful? Is it a painting? Is it music? Is it dance? What would the world look like without these things? The arts make the world beautiful, but what are the arts, exactly? The arts are a series of disciplines which cultivate our ability to imagine, create and innovate.
"Those sound like science words. And science shows students who have greater access to the arts improve their chances to succeed in life. Seventy-two percent of business leaders say creativity is the number one skill they hire for. And educators agree that arts teach creativity. What do you think? I agree!
"Like creative writing, which has the word right in the name and gives kids essential critical-thinking skills. Or music, which is basically math and science made beautiful. Studio arts courses like painting, ceramics and photography teach math and science concepts in a practical way. And dramatic arts help young people expand their confidence and self-expression.
"Hear me now! Only 3 percent of grade schools offer dance. Who doesn't love to dance? Let's check the facts: Students who are involved in the arts are four times more likely to participate in math and science fair. That's good for math and science. Those same students are more likely to be recognized for academic achievement. Are you seeing a pattern here?
"Learning creative skills keeps kids in school and makes them more desirable in the job market as graduates. Plus, they're 17 percent more likely to volunteer and 20 percent more likely to vote as young adults. That sounds like winning at life.
"And check this out: Students of low socio-economic status have an average dropout rate of 22 percent, but students from the same neighborhoods who got a chance to take art classes had an average dropout rate of 4 percent. And did you know students who take four years of classes in any of the arts disciplines average almost 100 points better on their SAT scores than students who don't? If this were a basketball game, 100 points would be a big deal.
"But every year, we hear about more and more arts programs being cut in our schools and our communities. Are you wondering how to support the winning team of the future? Here's what you do. Tell everyone. No seriously, share [these words] with people. I didn't make [the video] to just listen to myself talk. Ask around. Schoolteachers, parents, students, principals, administrators—ask them what's happening with arts programs in your community. Ask them if they need anything. You'd be surprised how easy it is just by starting a conversation.
"So, if you're a principal, a school board member, or somebody just plain important, do something! It's not just for kids. It's for the future, for all of us. The arts make the world beautiful and our students smart and successful. Encourage creativity. Teach the arts."•
__________
Morris is publisher of IBJ. His column appears every other week. To comment on this column, send email to gmorris@ibj.com.
Please enable JavaScript to view this content.