What's the top thing Chuck Brewer and Joe Hogsett should say to fire up Republican and Democratic voters before the November mayoral election?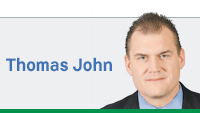 I could say "Go, fight, win!" for both men. That's ultimately what political campaigns are about—who wins and who sets the city agenda.
Interestingly though, it has been hard this year to discern between the candidates on many issues given their common expressed admiration of our outgoing mayor. Joe Hogsett says, "We have a wonderful mayor" and Chuck Brewer says, "I'm focused on building his legacy."
But what, besides "Mayor Ballard is great," should each of these gentlemen say to the voters—not just to their parties, but, perhaps more importantly, to voters of the other party or no party?
When it comes to their own parties, the message to voters for each of these candidates is pretty simple.
For Hogsett, it's, "Hey, after eight years, it's time for the Democrat Party to come in from the wilderness and take back control of the city after the unexpected Ballard years."
For Brewer, it's likewise simple: "If you liked Ballard, you'll love me! I'm a colonel in the Marines [Ballard was a lieutenant colonel], I have a very strong educational and business background [including an MBA from Northwestern and masters from Harvard and two thriving businesses in the city] and I'll take the great things the Ballard administration has done to the next level!"
But, the more interesting question is what these men say to the voters of the other party to get those voters fired up to cross over to vote for them (this is particularly true for Brewer).
Regardless of discussions of a Democratic advantage in voting numbers in Indianapolis (which is true), Indy mayors still largely get elected when voters from the other party (or independents) vote for them. If you look at Ballard, Bart Peterson or many of their predecessors, they were elected on broad support, not just in their own parties.
We can tell from Hogsett's TV commercials that he knows what he needs to say. He needs to credential himself, convince people he won't diverge far from the Ballard years (as polling shows, people still REALLY like Mayor Ballard's work) and claim he is concerned about crime, but won't break the bank spending money.
This is a trickier proposition for Brewer. He hasn't had the money to share his message broadly yet and has had to do much of his campaigning going to dozens (hundreds?) of community meetings. That's harder than being on TV.
But, it plays into exactly the message he must share to win with the independents and Democrats who can put a Republican into office (and did put Ballard in office). The message is, "I truly am like Greg Ballard. I like people and care about our community and will do the right thing whether it's politically expedient or not. I'll do things like improve quality of life, expand bike lanes, spend money in urban districts [which typically aren't Republican], make the hard calls on crime and lead our city further on the course charted by Mayor Ballard to make Indy a world-class city."
We'll see in about a month. On Election Day evening, it will be like the old "To Tell the Truth" game show. Will the real Ballard admirer please stand up? Hopefully the voters are listening closely.•
__________
John, formerly Marion County Republican chairman, is a partner at Ice Milller LLP and a Republican State Committee member. Send comments on this column to ibjedit@ibj.com.

Please enable JavaScript to view this content.