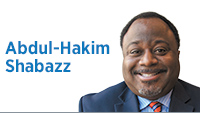 The problem with most sequels is that, with a few exceptions, they are never as good as the original—Superman II and Star Trek II notwithstanding of course.
But looking at Indiana's political climate, unless something happens between now and next year's May primary, it looks like it will be a Mike Pence-John Gregg rematch for governor. And I get the sneaky feeling this will be like Ric Flair vs. Dusty Rhodes. (Go look it up on Wikipedia.)
The governor starts out with the power of incumbency. He will also have at least $20 million working in his favor when all is said and done. He will be able to point to some of the lowest unemployment numbers since the turn of the century. He can also tout better-performing schools (if we ever get the ISTEP test results), expanding pre-K and vocational training, the HIP 2.0 expansion, more funding for roads and tax cuts.
And then there was the big Religious Freedom Restoration Act fight, which we all know was a major body slam, figure four leg lock and pile driver all rolled into one. The law put the governor on the ropes and it looked like he would be down for the count.
Then there's John Gregg. Gregg, who is no novice and embodies a certain southern Indiana charm, has been trying to use RFRA as the cornerstone of his campaign against Pence. And I would argue if it were any other candidate, this race would pretty much be over.
The problem with Gregg's candidacy is that in a state of more than 6 million people, Democrats seem determined to pick the one person who lost to Pence. Polling on Pence's worst day in office still had him beating Gregg.
An even bigger challenge Gregg must face is convincing voters in Indianapolis' donut counties to choose him over Pence.
If I may expand on my wrestling analogy, the donut counties are the true squared circle and that is where the governor's race will be won or lost. Gregg will have to figure out a way to prevent Pence from getting anything north of 60 percent of the vote.
When Richard Mourdock lost to Joe Donnelly in the U.S. Senate race, he only got about 55 percent of the donut county vote. When Dan Coats beat Brad Ellsworth, he averaged about 65 percent. Pence got about 60 percent, enough for a win.
So the challenge for Gregg will be to get Pence's donut county "fans" to cheer for him or stay home. And when you look at Gregg's positions on labor, education and the minimum wage, he may not get a lot of cheers when he enters the ring in Carmel, Zionsville or Avon.
And note, we haven't even touched on his time in the Legislature—when Gregg helped push through free lifetime health insurance for lawmakers while nearly 900,000 Hoosiers didn't have insurance.
His best hope will be to get Pence in a RFRA hold until the governor passes out. Of course Pence will have a few moves of his own, including, if he is smart, a reverse RFRA, which will come in the form of adding sexual orientation and gender identity to Indiana's civil rights code and prohibiting discrimination against LGBT citizens in employment and public accommodation.
This rematch will be fun to watch, especially if it ends more like a pro-wrestling match.•
__________
Shabazz is an attorney, radio talk show host and political commentator, college professor and stand-up comedian. Send comments on this column to [email protected].
Please enable JavaScript to view this content.