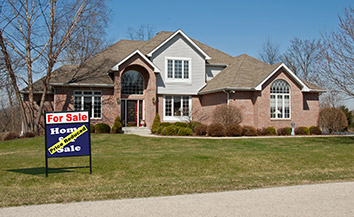 Home-sale agreements in central Indiana slid for the sixth straight month in September as prices climbed and inventory declined, according to a report released Thursday by real estate agency F.C. Tucker Co.
Pending sales of existing homes in the nine-county area fell 6.8 percent last month compared with September 2014. The number totaled 2,276—a decline of 166 houses from the same month last year.
Seven of the nine central Indiana counties included in the report saw a reduction in sales.
Yet, agreements are still up for the year, by 7.9 percent compared with the first nine months of 2014, thanks mostly to strong sales in January and February.  
Sales agreements slipped 1.9 percent in September in Marion County, to 1,004 homes, but are up 11.9 percent year-to-date.
Deals tumbled 24.7 percent in Hamilton County last month, to 414, but are up 3.6 percent for the year.
Agreements plummeted 31.7 percent in Boone County, to 69, and dropped 9.2 percent in Hendricks County, to 197.
Deals dipped 7.6 percent, to 97, in Hancock County; shrank 7.2 percent in Madison County, to 129; and fell 19.6 percent in Shelby County, to 37.
Johnson and Morgan counties saw the only increases in the area. Deals were up 22.4 percent in Johnson, to 235, and 36.2 percent in Morgan, to 94.
The area's shrinking home inventory helped drive up prices. There were 10,880 available homes on the central Indiana market in September, a 9.2 percent decline from a year ago.
Year-to-date sales prices for the area were up 4.9 percent compared with the same nine months of 2014, to $185,536. Hamilton County had the highest average price, at $277,715, followed by Boone at $271,190.
The average sales price in Marion County was $147,186, up 7.3 percent from the first nine months of 2014.
Two homes priced at more than $2 million changed hands in the area in September. Six were priced between $1 million and $2 million, and 50 were priced between $500,000 and $1 million.
 
Please enable JavaScript to view this content.