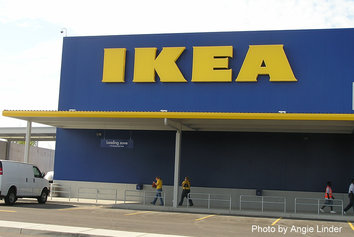 IKEA is coming to Fishers.
The Swedish home furnishing company plans to officially announce the new store at a press conference Tuesday morning.
The store will be the first in Indiana. The company has 41 stores in the United States, with the nearest locations in West Chester, Ohio; Bolingbrook and Schaumburg, Illinois; Canton, Michigan; and St. Louis.
The exact location, store size and estimated opening date of the Fishers store will be revealed at the media event at 10:30 a.m. Tuesday at Fishers City Hall. Mayor Scott Fadness and officials from IKEA will present plans for the store.
IKEA stores are typically massive. The West Chester store, near Cincinnati, is 344,000 square feet on a 28-acre site with about 1,700 parking spaces. The stores also feature restaurants that carry inexpensive meals for breakfast, lunch and dinner.
IKEA became the world's largest furniture retailer in 2008. The company specializes in ready-to-assemble options.
As of 2014, the company had 164,000 employees and 361 locations worldwide.
In August, The Indianapolis Star surveyed readers about what the area is missing and what they'd like to see, and IKEA received the most votes.
Please enable JavaScript to view this content.