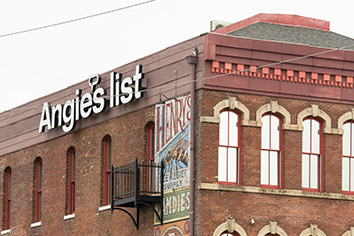 Angie's List Inc. on Tuesday morning said its board has unanimously rejected the $512 million takeover bid that New York-based IAC/InterActiveCorp
made public last week
.  
"After a comprehensive review, conducted in consultation with its independent financial and legal advisors, the Angie's List board determined that it is premature to conclude that a strategic transaction is in the best interests of Angie's List shareholders," the company said in a press release.
 
The release said the cash bid from IAC—parent of Angie's List competitor HomeAdvisor—"dramatically undervalues the company and its long-term standalone prospects." The release noted that the $8.75-per-share offer represents just a 10 percent premium to where Angie's List shares closed the day before the Nov. 11 bid.
Investors have been anticipating IAC would increase its offer—speculation that pushed Angie's List's closing price on Monday to $9.83. Analysts have said the bid effectively
put Angie's List into play
 and that other suitors could surface. After Angie's List rejected the IAC offer, the shares sagged in premarket trading Tuesday to $8.80, a 10.5 percent decline.

"The Angie's List board and management team are united in our belief in Angie's List and our market-leading platform," CEO Scott Durchslag said in a written statement. "That IAC chose to announce its proposal on the same day as our public launch of LeadFeed is a testament to the strength of our evolving product and services offering. 
The new offering is part of Durchslag's strategy of wringing more revenue from visitors to Angie's List's website who are not members. LeadFeed is designed to capture demand from those free visitors and turn it into new business for service providers.
Durchslag, who became CEO in September, added: "The board does not believe it is in the best interest of Angie's List shareholders to rush to judgment and that doing so would be contrary to our fiduciary duties. The board believes that it should have the opportunity to fully evaluate our profitable growth plan and should share that plan with shareholders before reaching a decision as to whether to engage in a transaction with IAC or any other party."
her of IBJ.

The Angie's List board has nine members, one of whom is Michael Maurer, one of IBJ's owners.
Please enable JavaScript to view this content.