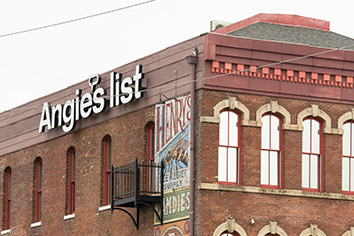 The activist investor that started pushing for an Angie's List Inc. sale last month refused a board seat offered by the company and once again urged the company to consider merger with HomeAdvisor, owned by Internet giant InterActiveCorp.
New York-based TCS Capital Management LLC disclosed in public filings Monday that it spurned Angie List's offer of a single board seat, which its says came laced with so-called standstill provisions. In August, TCS said it was seeking up to four board seats.
Standstill provisions are often intended to curtail activism and block hostile takeovers. In a letter to Indianapolis-based Angie's List, TCS managing partner Eric Semler expressed no interest in ceasing calls for a tie-up with IAC's HomeAdvisor unit.
"If the board remains steadfast in refusing to consider the IAC offer or any other strategic alternative that would generate superior value for [Angie's List] shareholders, we will not hesitate to take any and all actions that we deem necessary to protect shareholders' rights and best interests," Semler said in the letter. "We remind the board that time is of the essence."
The development comes in the wake of IAC's offering to buy Angie's List for $512 million, or $8.75 a share, on Nov. 11 to combine it with HomeAdvisor. Angie's List rejected IAC's offer on Nov. 17, saying the offer undervalued the company and that executives preferred to explore organic growth plans before considering a merger or sale.
Analysts who follow Angie's List expect IAC to increase its bid.
Semler said he has little faith in the company's so-called "profitable growth plan," which is expected to be fully unveiled by CEO Scott Durchslag in the spring.
"While in the past we would likely have bought into that optimism," Semler said in the letter, "the company does not have the luxury of time nor the license to gamble when faced with a concrete offer from IAC that we believe would create substantially more value than the CEO's overhyped and nebulous Profitable Growth Plan."
TCS, which has a 10.7 percent stake in Angie's List, began pushing for a merger with HomeAdvisor in mid-October.
In his letter, Semler estimated that shares in a public company formed by Angie's List and HomeAdvisor could more than double by 2016, hit nearly $25 in 2017 and reach nearly $31 in 2018.
In a statement, Angie's List said, "We regret that Mr. Semler has declined our invitation to bring his viewpoint into the board room and to work collaboratively to enhance long-term value for all of our shareholders. Of course our invitation came with the expectation that Mr. Semler would sign a customary standstill agreement.
"The Angie's List Board and management have been in discussions with all of our major shareholders and we have been listening to their feedback. We will continue to do what we believe is in the best interests of creating long-term value for all Angie's List shareholders."
Angie's shares were trading at $10.85 Monday afternoon, up 9 cents on the day.
Please enable JavaScript to view this content.