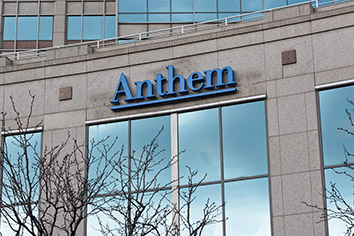 Anthem Inc. shareholders voted overwhelmingly Thursday morning to approve the Indianapolis-based health insurer's acquisition of Cigna Corp.
More than 99 percent of the shares voted were cast in favor of the deal during a 5-minute meeting at the downtown Conrad Indianapolis hotel, according to Anthem officials. About 81 percent of all Anthem shares were voted at the meeting.
"The tremendous show of support from the shareholders I think is representative of our belief that we're going to provide great value to the marketplace," Anthem CEO Joe Swedish said in a brief interview after the shareholder vote. "It's the culmination of a lot of hard work."
Shareholders of Connecticut-based Cigna also voted for the merger with 99 percent approval on Thursday morning. The shares voted for the deal equaled 82 percent of all Cigna shares outstanding.
The Anthem-Cigna merger was valued at $54 billion in cash, stock and debt when it was announced on July 24. The deal would create the nation's largest health insurer, with more than $115 billion in revenue, more than 53 million Americans in its health plans, and more than $5 billion in annual profit. The addition of Cigna's 37,000 employees would boost Anthem's workforce to 89,000, including 5,000 in Indiana.
Anthem and Cigna still need approval from the insurance commissioners of all the states in which they operate. And they need the U.S. Department of Justice and the Federal Trade Commission to allow the deal to go through.
The Anthem-Cigna nuptials won't be the only union they'll be scrutinizing. That's because, on July 3, two other health insurance giants, Aetna Inc. and Humana Inc., agreed to a $34 billion merger.
Together, those two deals would reduce the nation's five largest health insurers to three, with Minnesota-based UnitedHealth Group still the industry leader by revenue.
Regulators will be looking simultaneously at how both a combined Anthem-Cigna and a combined Aetna-Humana will affect competition for customers and negotiations with health care providers.
"We're optimistic on the regulatory requirements," Swedish said Thursday, although he acknowledged there remained a lot of work to do to win regulatory approval and to combine the two companies.
Anthem and Cigna officials have said they expect their deal to close in the second half of 2016.
Please enable JavaScript to view this content.