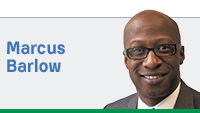 Agendas are a tricky thing. On the one hand, it's easy to assume that someone's agenda motivates his or her actions and that this is inherently sinister. But even after spending over a decade in politics, I still think most people are good and want the best for their neighbor, their community, and themselves.
That doesn't mean, however, that their political agenda isn't clouding their judgment and that their particular world view hasn't blinded them to the larger issues at play. Gun control is a perfect example of this.
Modern liberal society has made dogma of the idea that individuals are not responsible for their actions. When terrorism happens, climate change and poverty are the cause; when a child is conceived by accident, it is the inevitable result of the human condition; and when a mass shooting is perpetrated on American soil by Muslim terrorists, it is the gun's fault, not the shooter's.
Now, I won't bore you with facts. Facts like the shooting in San Bernardino, California, this month occurred in a gun-free zone, or the fact that California has some of the strictest gun laws in the country.
I won't bore you with example after example of how the tragedies that liberals use to push forward their gun control agenda are almost always done with guns that are already illegal. I won't ask you to ask yourself if adding more gun laws will change the fact that the existing gun laws are apparently not working—I won't ask any of you to do that.
What I will say is that I know the left is smart enough to know that gun laws won't stop criminals from getting guns. I will show them that respect. They see, as we all do, that the murder rate in gun-law-heavy Chicago is at record levels, and they have most recently seen that gun-law-heavy California wasn't safe from gun violence, either.
What I'm beginning to think is that increased gun control isn't about keeping guns out of the hands of criminals; it's about keeping guns out of the hands of people who follow the law.
Time-out. Before you dismiss me as another right-wing firebrand who paints my opponents in unfair characterizations, look at the evidence. In 2008, then-Sen. Obama told supporters, "You go into these small towns in Pennsylvania and, like a lot of small towns in the Midwest, the jobs have been gone now for 25 years and nothing's replaced them. And they fell through the Clinton administration, and the Bush administration, and each successive administration has said that somehow these communities are gonna regenerate and they have not. And it's not surprising then they get bitter, they cling to guns or religion or antipathy toward people who aren't like them … ."
This statement caused no outrage on the left. No demonizing of the generalizations, the stereotypes or the dismissive nature in which he painted Midwesterners. No, because he was speaking their language.
Gun control won't prevent criminals and terrorists from using guns to kill innocent people. It will only prevent law-abiding citizens from being able to protect themselves, and that's perfectly fine to liberals, because that's the goal.•
__________
Barlow, a Republican strategist, was a press secretary for U.S. Rep. Chris Chocola and a spokesman for Mayor Greg Ballard and the state Family and Social Services Administration. Send comments to [email protected].
Please enable JavaScript to view this content.