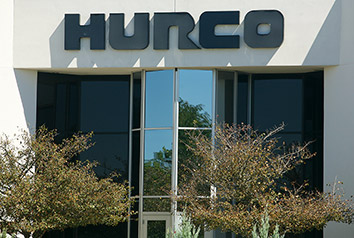 Like many international manufacturers, Hurco Cos. was held back by foreign currency weakness in 2015.
The Indianapolis-based company, which makes computerized machine tools for the metal-cutting industry, said Friday morning that it would have had a record-setting year if it hadn't been for the negative impact of currency translation.
Nevertheless, Hurco reported a profitable quarter and year, with revenue getting a boost from mid-year acquisitions.
The company earned $4.8 million, or 73 cents per share, in its fiscal fourth quarter ended Oct. 31, down slightly from $4.9 million, or 74 cents per share, in the same period of the prior year.
Quarterly revenue rose 5.6 percent, from $62.2 million to $65.7 million.
Hurco reported a full-year profit of $16.2 million, or $2.46 per share, up 7.2 percent from the previous year's $15.1 million, or $2.31 per share.
Full-year revenue slipped 1.3 percent, from $222.3 million to $219.4 million.
Sales and service fees rose 27 percent, to $25.3 million, in the North America market in the fourth quarter, but fell 9 percent, to $33.9 million, in the European market. Asia Pacific sales rose 28 percent, to $6.4 million.
Hurco said European sales would have grown 4 percent over the previous year if it hadn't been for a negative currency impact of 13 percent.
North America sales were boosted by the $13.3 million acquisition of milling machine maker Milltronics Manufacturing Co. Inc. in July.
Hurco said it realized $5.7 million in North American sales from the Milltronics deal in the fourth quarter and $6.6 million for the year.
Hurco also acquired Taiwanese manufacturer Takumi Machinery Co. Ltd. for about $6.5 million in July. That deal helped it boost Asia Pacific sales sales by $3.2 million in the fourth quarter.
"Overall, it was a very good year for Hurco," CEO Michael Doar said in a written statement. "In fact, when excluding the negative impact of currency translation, we had a record year in sales and orders as a result of the strong performance in Europe and the additions of Milltronics and Takumi."
Hurco shares rose 8.3 percent Friday morning after the earnings announcement, to $27.66 each.
 
Please enable JavaScript to view this content.