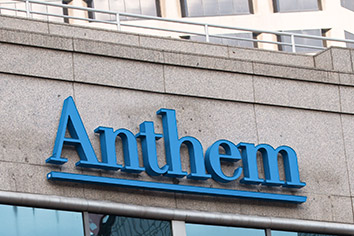 Cigna Corp. has been banned from marketing its Medicare products to new customers, after the U.S. found deficiencies in how the health insurer ran its plans, citing widespread violations that the government said threatened patients' health.
Shares of Cigna, which is in the process of seeking federal approval for a $48 billion merger with Indianapolis-based Anthem Inc., declined 1.7 percent to $137.70 in trading before the market opened Friday.
"Cigna has experienced widespread and systemic failures impacting Cigna enrollees' ability to access medical services and prescription medications," the U.S. said in a letter Thursday to the insurer outlining the sanctions. "Cigna has had a longstanding history of non-compliance with CMS requirements."
The Centers for Medicare and Medicaid Services, or CMS, suspended Cigna from marketing and selling Medicare Advantage and Part D plans to new clients, the insurer said Friday in a regulatory filing.
Cigna and other insurers offer a privately run alternative to traditional Medicare, which includes insurance coverage for hospital and doctor care, known as Medicare Advantage, as well as prescription drug coverage, or Part D. The agency found problems involving Cigna's appeals and grievances process, as well as with its drug coverage.
Because of those deficiencies, the government said it "determined that Cigna's conduct poses a serious threat to the health and safety of Medicare beneficiaries." Cigna clients who are affected by the issues cited by CMS can drop their Cigna coverage and buy policies from other insurers.
"Cigna is working to resolve these matters as quickly as possible and is cooperating fully with CMS on its review," the health insurer said in the filing, adding that the sanctions don't affect benefits offered to current enrollees. Matt Asensio, a company spokesman, had no immediate comment.
Anthem agreed to buy Cigna in July. It remains committed to the merger, spokeswoman Jill Becher said in an e-mail.
For now, the ban mainly affects Cigna's marketing to people who age into Medicare, the U.S. health program for people 65 and older. Medicare beneficiaries are allowed to shop for new plans every year during a period known as open enrollment that runs from Oct. 15 to Dec. 7.
Cigna, which mainly offers coverage via employers, expanded in Medicare with the acquisition of HealthSpring Inc. in 2012. The company has about 543,500 Medicare Advantage clients and about 1.1 million people in its prescription drug plans, according to data compiled by Bloomberg Intelligence.
Please enable JavaScript to view this content.