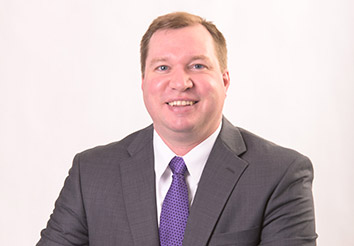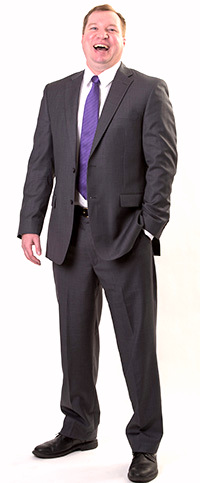 Chief Information Officer
NCAA
After 2-1/2 years as an FBI unit chief in Washington, D.C., Judd Williams in 2012 joined the NCAA, where he upgraded communications (the organization didn't have a mobile app at the time), shifted its IT to the cloud, and otherwise made operations smoother for the organization, which regulates 460,000 athletes at more than 1,200 institutions.
Northern exposure: A transplant from the South, Williams found Hoosiers extremely welcoming. "My third day on the job, I found out my wife was pregnant with twins," he said. "Everyone we met was so accommodating and really helped us out quite a bit."
Tech talk: "In every industry, not just the NCAA, the potential for tech and the impact of technology is immense," Williams said. "Every facet can be impacted by tech. We can't tackle everything at once, but by the pulling of data, and analysis of it, we can make more strategic, data-driven decisions and be much more efficient."

Quick Facts
Age:
37
Hometown: Huntsville, Alabama
Family: wife, Alexa; children, Emmary, 3, Reece, 3, Annaston, 6 months
Social media: Facebook, Twitter, LinkedIn
Reading pile: Starts every morning with InformationWeek, CIO.com, E-net and Slashdot. "I don't have time for pleasure reading."
Playlist: "Pardon the Interruption" podcast. For music: country or classic rock
Chief duties: "If you've seen 'Criminal Minds,' Hotch [Thomas Gibson] is the unit chief," said Williams, who held the same job with the FBI, where he worked on top-secret projects with the Department of Defense, Army Test and Evaluation Command, and Missile and Space Intelligence Center. While the cultures are vastly different, he said, there are a lot of similarities between the NCAA and the FBI, where he spent five years. "Both are there, as part of their missions, to enforce rules. Both have a case management system. And both are highly political"—although, at the FBI, people didn't try to score tickets from him.
Dominating the boards: Williams serves on the SIMIndy Conference board, Sports and Entertainment Alliance in Technology Conference board, Evanta Indianapolis CIO Executive Summit board, and on the Auburn University Herbert College of Business Advisory Council. He is also heavily involved in the Northside Twins & Multiples Club.
Season surprises: What most people don't realize about the NCAA: "The amount of work outside of the obvious sports-related portion," Williams said. "The NCAA operations are truly year-round." His proudest moment so far was when the results came in on the NCAA's culture survey and his department had the highest scores across the entire organization.
Downtime: "With twins? What's downtime?"•
Check out more 2016 Forty Under 40 honorees.
Please enable JavaScript to view this content.