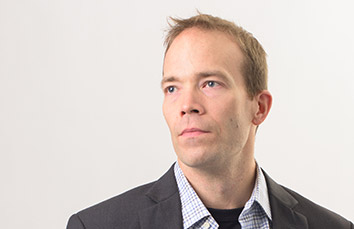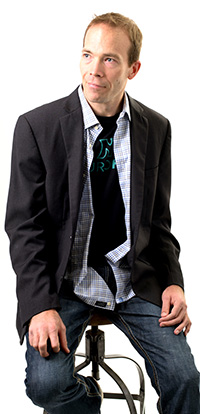 Founder and Executive Director
NeuroHope
In 2010, Chris Leeuw suffered a spinal cord injury in a swimming accident that left him paralyzed from the neck down—and found insurance benefits exhausted after eight weeks. Two years later, now walking and independent, Leeuw founded and runs NeuroHope, an outpatient physical therapy clinic that operates outside the boundaries of insurance reimbursement. He also works as a senior technical instructional designer for hc1.com.
Altered state: Leeuw was working at ChaCha at the time of his accident and went through six months of rehab here before moving to Utah. After a year and a half of physical therapy there, he could walk again and regained the ability to use his right arm.
On its feet: "I wanted to try to come up with a rehab clinic similar to what I had experienced in Utah," Leeuw said. Instead of up to $400 an hour, NeuroHope sees patients for monthly $200 payments with two visits a week. Launched with one physical therapist and fewer than 10 clients, there's already a waiting list and an effort to secure more funding for 2016 to see as many as 50 clients.

QUICK FACTS
Age: 33
Hometown: Indianapolis
Family: single
Social media: Facebook, Twitter and LinkedIn
Reading pile: "Power Cues: The Subtle Science of Leading Groups, Persuading Others, and Maximizing Your Personal Impact," by Nick Morgan
Playlist: The Killers, 311. "I'm sort of an Indy rock guy."
Free parking: The University of Indianapolis offered space at no charge and doors were opened in February 2015. Students have been invited to observe, and Leeuw hopes to be able to work with students as volunteers.
Filling the void: By offering a private, out-of-pocket rate lower than others in the market, Leeuw hopes necessary care is within the means of more people. "Indy has top-notch providers, and for inpatient, that's fine," he said. "But for traumatic injury, there's a void. We're trying to complete the continuum of care."
Don't quit your day job: At hc1.com, which hired Leeuw in 2012, he's responsible for writing, producing and publishing video content and eLearning modules, and managing Web-based training materials for staff and clients. "They had reached out saying they could use my services," Leeuw said. "They've been great about being flexible and allowing me to work from home."
Accessible Indy: Leeuw finds Indianapolis "pretty accessible. Parking can be an issue—I can't walk very far—but it's better than the downtowns of a lot of larger cities."•
Check out more 2016 Forty Under 40 honorees.
Please enable JavaScript to view this content.