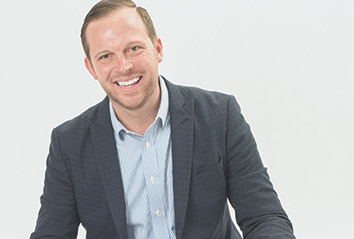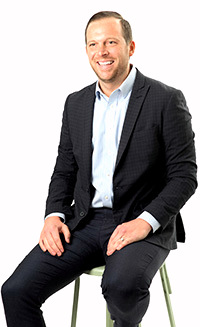 CEO
Edge Mentoring
Dave Neff worked for Pacers Sports & Entertainment and ExactTarget before he helped build not-for-profit Edge Mentoring to guide millennials and young professionals on issues of relationships, careers, purpose and faith.
On the edge: "Some people saw it as a risk when I left the corporate world," Neff said, "but I saw it as an opportunity to go build a brand, a culture and an experience that would positively impact hundreds, perhaps thousands, of lives." When he joined, there were about 100 in the program. Less than two years later, there are more than 300 and reach has extended from 12 states to 30.
Millennial mind-set: "We crave authenticity," Neff said of his peers. "Many of us are hungry to learn. We want to be mentored." His own mentors include Jeff Simmons, president of Elanco ("His leadership has informed and shaped much of what I've tried to model in my own life—of course, with my own style and voice"), and the Indiana Pacers' Jim Morris ("Jim is a master at bringing people together to get things done and advance the common good").

Quick Facts
Age:
 31
Hometown:  Indianapolis
Family: wife, Joelle; first child due in March
Social media: Most active on LinkedIn. Instagram on occasion, but "I try to stay off of it Monday
to Friday."
Reading pile: "Venture Deals," "Essentialism" and the marriage book "You and Me Forever"
Playlist: "everything from
Mumford & Sons to hip-hop and some worship music"
Trickle-down ideas: Edge "allows me to assimilate the very best insights and learnings from senior executives to young professionals," he said. "These intergenerational relationships we are fostering are incredibly rewarding." Neff sees himself as a quarterback for the process. "Helping others achieve their full potential is an amazing gift."
Attracting the faithful: Neff describes the Edge approach as "non-denominational Christian," saying, "We are a mentoring organization, first and foremost … not so much religious as spiritually curious" for those "kicking the tires on this faith or that."
Sports and service: Civic involvement includes work with Indiana Sports Corp. and the Super Bowl Bid Funding Committee, and volunteering with IPS School No. 70 and Shepherd Community Center. He's a leader at Soma Church and taken mission trips to Haiti, Philippines, Mexico and Kenya.•
Check out more 2016 Forty Under 40 honorees.
Please enable JavaScript to view this content.