Should lawmakers, judges and legislative staff members be allowed to carry guns in the Statehouse? Why or why not?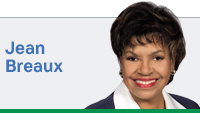 On a Thursday evening in November 2014, the mother of an Elkhart 3-year-old stepped out of a room, leaving her son alone briefly. A moment later, a gunshot rang out. A loaded handgun had been left unsecured. That evening, an innocent life was cut needlessly short.

This wasn't an anomaly. Tragedies like this one occur with alarming frequency. Yet the superheated rhetoric surrounding gun safety has many shrugging their shoulders and accepting these tragedies as the morose reality of modern politics.

I reject that position.

I believe there is room for common sense, and it starts with a simple idea: Include a rudimentary handgun safety course—like one of those taught by the National Rifle Association—as a requirement to receive a concealed-carry permit in Indiana.

To carry a firearm concealed, Hoosiers already must meet minimum guidelines like not having a conviction for domestic violence, resisting law enforcement, or abusing alcohol or drugs, nor have a history of mental health disease. Adding a training requirement on how to handle, clean and properly secure a handgun is a relatively easy ask considering the circumstances.
By permitting someone to carry concealed, we're hoping that person has the wherewithal to handle a deadly weapon among other Hoosiers. An eight-hour classroom and range course seems pretty levelheaded.

The vast majority of states agree. More than 40 states require concealed-carry permit holders to complete some type of training. In fact, some states provide training that satisfies concealed-carry requirements across borders, allowing permit holders to conceal-carry in other states.

There's no downside to basic training. I firmly believe gun deaths like the tragedy in Elkhart are preventable, and tying a simple safety course with concealed-carry requirements is a step in the right direction.

There are some who say any condition on ownership is an infringement and to them I say, "Get serious."

I deeply respect the right to gun ownership, but we rightly place rational limits on it. We don't allow violent felons to purchase weapons, and any Joe off the street isn't entitled to a bazooka.

It's my belief that those rational limits should extend to the Statehouse. I have enormous faith in the Indiana State Police—who ceaselessly patrol the State Capitol grounds—to secure the building and surrounding area. Troopers have years of experience in high-pressure situations, hours and hours of additional training. Candidly, I believe they are far better equipped to deal with any threat at the Statehouse than are lawmakers, judges and legislative staff members.

A common refrain from those advocating for more guns in more places is, they just don't want to be a victim. And I understand that. But I implore them to consider the 3-year-old in Elkhart and his parents. I am certain they wish with every fiber their son was not a victim.

We can do better. Let's start by including a basic handgun safety course as a requirement to carry concealed in Indiana. And let's be reasonable about allowing more people to carry weapons where the government is conducting the people's business.•

__________

Sen. Jean Breaux, a Democrat from Indianapolis, represents Senate District 34. Send comments to ibjedit@ibj.com.