Should lawmakers, judges and legislative staff members be allowed to carry guns in the Statehouse? Why or why not?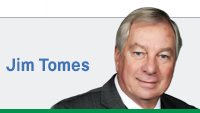 Legislation I've introduced this session, Senate Bill 259, has received significant attention in recent weeks.
SB 259 would allow employees of the General Assembly to carry a handgun within the Statehouse and surrounding grounds if they possess a valid Indiana license to carry. It would also codify an existing administrative rule that allows members of the General Assembly to carry at the Statehouse.
This legislation won't affect 99.9 percent of Hoosiers. But it's an important safety measure for those who work for the General Assembly.
Should an unexpected and dangerous incident occur, the difference between life and death could be a matter of seconds. Even with police in the Statehouse, the response time might not be fast enough, especially in cases of assault.
The Wall Street Journal reported the national average for response time to a 911 call is 11 minutes.
I believe General Assembly employees should have the ability to defend themselves, including during the time they are at work in the Statehouse.
In many ways, this measure is similar to Gov. Pence's actions last summer to allow personnel at military recruiting offices to carry if they hold a valid license. Pence's executive order was in response to the tragic fatal shootings of four Marines and a sailor in Chattanooga, Tennessee.
The new policy authorized the Indiana National Guard to arm its personnel at its 62 armories, 12 recruiting stations, two air wings and the training center in Jennings County. Pence's action follows similar moves to arm guardsmen in five other states.
I support the governor's decision because it is necessary to uphold Hoosiers' ability to protect themselves, especially in this day and age when fatal shootings occur far too often.
Unfortunately, we live in a violent world. There's no shortage of news coverage these days about the murder rates, gang activity and violent crime plaguing our cities.
Indianapolis set a record in 2015 with 144 murders investigated by police.
WRTV Channel 6 in Indianapolis has reported there are as many as 381 street gangs operating in the city.
WTHR Channel 13 has estimated gang membership in Indianapolis at more than 2,000 people.
WXIN Channel 59 recently covered a violent night in Indianapolis where five people were shot in less than 12 hours near The Children's Museum of Indianapolis.
Opponents of my bill argue that, in the face of increasing violence, we shouldn't loosen gun laws. I would argue that increased violence by criminals in society is the very situation that calls for ensuring law-abiding citizens are fully able to defend themselves.
Employees of the General Assembly often arrive early in the morning and work late hours. Most are required to walk a couple of blocks to their cars or homes in the dark. If Indianapolis weren't facing increased rates of murder and gang activity, maybe this bill would be less necessary.
If someone can eradicate violent crime in Indianapolis, I'll be happy to pull the bill. Until then, these employees who serve the public interest every day at the Statehouse should be allowed to exercise their right to bear arms and defend themselves.•
__________
Sen. Jim Tomes, a Republican from Wadesville, represents Senate District 49. Send comments to ibjedit@ibj.com.
Please enable JavaScript to view this content.