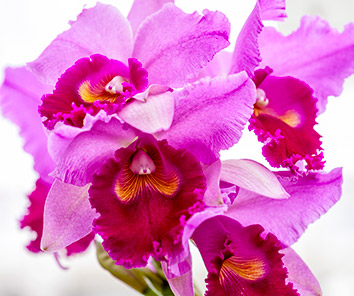 For "Color Me Orchid" (through March 13), two of the Indianapolis Museum of Art's greenhouse rooms are filled with flowers from around the world, along with some supplemental signage to explain the differences between, say, the paphiopedilum and the cattleya.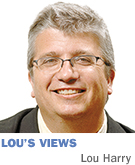 But don't let those big words scare you. You are not alone if you aren't a hardcore horticulturalist. One of the pleasures of writing this column is that it sometimes leads me into areas beyond the arts and entertainment mainstream where my knowledge of the subject couldn't fill a notebook page.
I won't pretend to be particularly passionate about petals. And I could go to Wikipedia and gather info to try to convince you that I can differentiate between even two of the 25,000 species of orchids (fun fact: there are four times the number of orchid varieties than there are mammal species). But that knowledge isn't necessary. Who, after all, can resist beautiful blooms?

"Color Me Orchid" at the Indianapolis Museum of Art features varieties from around the world. (Photos courtesy of the Indianapolis Museum of Art)
Plant lovers have long known that the IMA has a flowered history, championed by Madeline F. Elder, who, in 1972, helped lead efforts to save the on-site greenhouse that now bears her name. This year, though, the IMA has exerted a greater effort to turn the orchid collection into a bona fide exhibition. In addition to the greenhouse space, a pop-up retail shop has been created inside the main museum building. There, orchids are offered for sale, ranging from about $12 to $175.
For IMA members who don't have to pay by the day, it's worth revisiting the show since this is a living, breathing exhibition and new "works" are being brought in and removed on a daily basis. Plus the plants themselves change hour by hour.
I do wish there was more space in the greenhouse for drawing-pad wielding artists to apply their own colors to sketches of these remarkable plants. But the space is what it is and the variety of offerings displayed, the passion of those overheard around me, and the knowledge of the on-site staff make "Color me Orchid" a beautiful diversion. It's also the best smelling gallery show in town.•
__________
This column appears weekly. Send information on upcoming arts and entertainment events to lharry@ibj.com.
Please enable JavaScript to view this content.