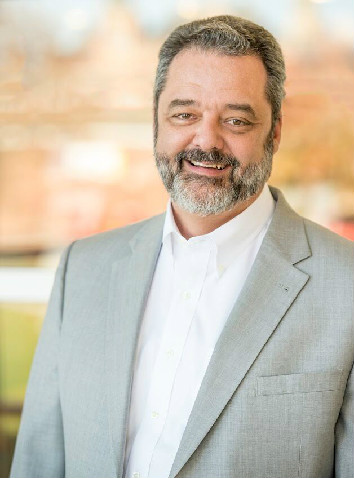 DePauw University in Greencastle has named the dean of its music school as its next president.
D. Mark McCoy was unanimously selected by the university's board of trustees to take the position starting July 1, the school announced Monday.
McCoy will succeed Brian W. Casey, who is leaving at the end of the academic year to become president of Colgate University in New York. Casey, president since 2008, announced his plans in August, prompting a national search for a successor
McCoy will become the 20th president in the private, liberal arts college's 179-year history. He joined DePauw in 2011 in his current position.
A native of West Virginia and the son of a coal miner, McCoy has a bachelor's degree in music education from Shepherd University, a liberal arts college in West Virginia; a  master's from the Peabody Conservatory in Baltimore; and a doctorate in fine arts with a concentration in music composition from Texas Tech University.
After teaching elementary, middle and high school music in West Virginia and Maryland, McCoy taught theory and jazz at Texas Tech before spending 16 years as a music executive and a faculty member at Shepherd University.
At DePauw, McCoy led the 2013 launch of the 21st Century Musician Initiative. "Unique to American higher education, [the initiative] is an extensive re-imagining of the professional music school curriculum and student experience with the  aim to create flexible, entrepreneurial professionals prepared for the challenges of today's music world," DePauw said.
McCoy is credited with raising $23 million for DePauw during his tenure and positioning the music school and DePauw as a major cultural destination for the region. Attendance at School of Music events has doubled in his time as as dean.
"In today's higher education climate, DePauw must be more than one of the best—it must be one of a kind," McCoy said in written remarks. "I believe this board, administration, faculty and staff can provide a one-of-a-kind, life-changing experience for our students."
Please enable JavaScript to view this content.