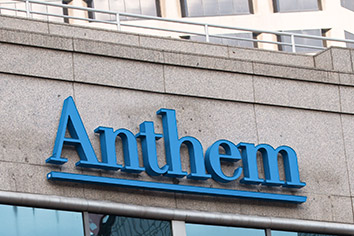 Blue Cross-Blue Shield health insurer Anthem Inc. is suing pharmacy benefits manager Express Scripts over prescription drug prices after claiming it was owed billions of dollars.
Express Scripts runs prescription drug coverage for Indianapolis-based Anthem, the nation's second-largest health insurer. Anthem said Monday that it wants to recover damages for prescription drug prices that are higher than competitive benchmarks.
Express Scripts Holding Co. says Anthem's lawsuit has no merit and that it has acted according to the terms of its deal with the insurer.
The federal lawsuit wouldn't change the way customers get prescriptions filled, Anthem said.
Anthem CEO Joseph Swedish said in January that the insurer believed it should be reaping an addition $3 billion per year in savings on drugs from the Express Scripts relationship. Express Scripts said Anthem was mischaracterizing the situation. The companies recently tried to resolve the dispute through negotiations.
Pharmacy benefit managers run prescription drug plans for employers, government agencies and insurers, among other clients. They use their large purchasing power to negotiate on price.
Shares of both companies slumped in midday trading while broader indexes edged up. Anthem shares were down nearly 2 percent to $140.05 per share shortly after noon.
 
Please enable JavaScript to view this content.