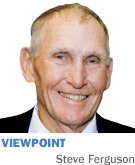 Wherever you live and work in Indiana, one thing is clear: The jobs in health care and medical technology have helped Indiana's economy thrive. Indiana jobs in the life sciences are jobs that pay well. They are jobs that are meaningful to employees who want to make a difference in the world by working for companies that help eradicate diseases or develop treatments for illnesses and afflictions that have no cure.
Warsaw in northeastern Indiana calls itself the Orthopedics Capital of the World, with an annual economic impact of $11 billion—almost a third of the global sales volume for orthopedic devices, according to the industry group OrthoWorx.
In south-central Indiana, Spencer is home to urology-device plants owned by Cook Medical and Boston Scientific. Indianapolis, Bloomington and West Lafayette are centers of health care and research excellence with industry/university partnerships that are leading technological advances in a variety of medical disciplines.
According to the 2015 annual report from the life sciences development group BioCrossroads, more than 56,000 Hoosiers work in life sciences at jobs that pay well and generate about three secondary jobs for every life sciences job. About $5.5 billion in wages is paid annually to those who work in the life sciences sector in Indiana.
This is an industry worth protecting, whether for economic reasons or for the benefits to patients worldwide. Fortunately, lawmakers, industry leaders and health care professionals in Indiana have a historic partnership that has supported the life sciences industry and the benefits to patients.
We are also thankful that national lawmakers understood the importance of this industry and, in a rare show of bipartisanship, voted to enact a two-year suspension of a tax on medical devices. Suspending this tax allows medical-device companies to invest in their workforce, restart expansion projects, and resume research and development projects they put on hold due to the device tax.
The latest example in our state's medical innovation is the 16 Tech innovation district, where scientists from Indiana Biosciences Research Institute, Indiana University School of Medicine, IUPUI, Cook Regentec, Roche Diagnostics, Eli Lilly and Co., Dow AgroSciences and other organizations will collaborate to discover treatments that will benefit patients worldwide for years to come.
The most important reason for policymakers to nurture the life sciences is patient benefit. A French Lick Resort employee I was talking with recently told me her father was diagnosed with an aortic aneurysm. He could not survive traditional surgery, but our stent graft was a successful alternative.
A second device that touched this employee's life was one that provided control for postpartum uterine bleeding (a potentially fatal condition for mothers after birth). In this case, the person helped was her stepdaughter. The doctors told our employee they used this device because of complications the stepdaughter experienced during labor.
When someone tells us about our products positively touching the lives of loved ones, it drives home just how important our mission is at Cook and at hundreds of similar companies across the Indiana landscape.
While the two-year suspension of the medical-device tax is an important first step, it is not a long-term solution. To develop products to meet patient needs, a permanent repeal of the tax is needed. Our lives, and the lives of those we cherish, depend upon devices and innovation.•
__________
Steve Ferguson is chairman of Cook Group.
 
Please enable JavaScript to view this content.