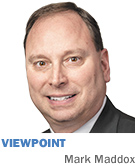 As a former Indiana securities commissioner and an investor attorney, for the past 26 years I've heard a lot of gut-wrenching and sad stories. Some can ruin your day. Thousands of investors have called or met with me over the years and discussed heart-breaking losses of hard-earned retirement savings. Most of these investors were good citizens and hard-working people who played by the rules all their lives. They tried to do their best when hiring a financial professional. Unfortunately, they put their trust in the wrong adviser who chose to put his interests before those of his client.
To the average investor, there are so many confusing choices for investment advice. Should I hire an insurance salesman, a stockbroker, a financial planner or a retirement specialist? What's the difference or overlap in these titles? How much can I trust the advertising and marketing materials I see that try to convince me these are all people I can trust and who will have my best interests at heart?
The truth is, the financial services industry is a crazy quilt of good and bad options. Many advisers are good and ethical, while some are bad, and a few are criminals. Some advisers work in a way that they have fiduciary duties to their clients in all aspects of the relationship; some have these duties part of the time, and some are never fiduciaries.
Against this backdrop of confused investors, the U.S. Department of Labor has just adopted a final rule requiring fiduciary duties of virtually all financial advisers who are making recommendations to investors with retirement accounts and IRAs. What this means is that all advisers on retirement accounts must now put their client's interests before their own pockets and profits. Conflicts of interest must now be much better disclosed, and it's now less likely that unreasonable fees and commissions from unsuitable investments and proprietary products will cause investor losses. This uniform fiduciary standard is now required by all financial services professionals advising on retirement accounts, no matter what title they use.
Sounds pretty good, right? Not to Wall Street. You would have thought the DOL had just broken the seventh seal and unleashed financial Armageddon on the investing world. The big banks opposed this rule with all their considerable influence. Ridiculous arguments claiming fiduciary duty would be really bad for investors have been offered. Predictably, these crazy claims fell on deaf ears at the DOL because mandating a uniform fiduciary duty standard in retirement accounts is really good for both investors and those who offer them investment recommendations. If you aren't willing to be a fiduciary when advising people on their retirement nest eggs, then find some other way to earn a living.
My biggest complaint is, this rule doesn't go far enough. While being limited to just retirement accounts and IRAs, it won't apply to non-retirement accounts where investors are still exposed to lose millions in all the same conflicted ways. I must also call out the Securities and Exchange Commission for doing absolutely nothing on this topic. The inaction of the SEC on this important issue continues to illustrate its lack of consistency in investor protection.•
__________
Maddox, a former Indiana securities commissioner, is managing partner of Maddox Hargett & Caruso.
 
Please enable JavaScript to view this content.