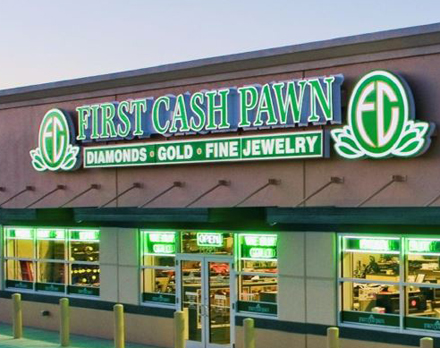 First Cash Financial Services Inc. has agreed to buy Cash America International Inc. for about $994 million in stock in a deal to bring together two of the largest retail pawn shop operators in the U.S.
Both based in Texas, the two companies have 18 locations in the Indianapolis area—10 for Cash America and eight for First Cash.
The combined company, to be called FirstCash, would have more than 2,000 locations in four countries, making it a powerhouse in the non-bank lending market, a catchall term for pawn brokers, check-cashing companies, payday lenders and others that provide small-dollar loans to people that live paycheck to paycheck.
It's a highly fragmented market, catering to the estimated 50 million people in the U.S. that don't do business with traditional banks.
It would also shore up First Cash's position in the U.S., giving it more scale to better compete against rival pawn shop operator Ezcorp Inc. and other non-bank lenders such as World Acceptance Corp. and OneMain Holdings Inc.
The combined company also will have 936 locations in Latin America and focus on expanding its business there, including in Colombia and Peru, executives told analysts on a conference call.
|
Shares of both firms climbed in early trading Thursday.
There's been a regulatory crackdown in the past year on payday loans—small, high-interest cash advances to people with poor credit who repay the money when they get paid.
Cash America and First Cash both have retreated from payday lending to focus on pawnbroking, a steadier, lower-growth business that involves lending against jewelry and other valuables. Pawn shops will be exempt from new payday-lending restrictions the Consumer Financial Protection Bureau will unveil this spring.
Cash America is the largest pawn shop operator in the U.S., with more than 800 pawn stores in 20 states. It controls more than 14 percent of the U.S. pawn shop market, according to a report last year from Tulane University's A.B. Freeman School of Business.
First Cash is the No. 3 U.S. player, with more than 300 locations stateside and another 700 in Guatemala and Mexico, where it makes most of its money. It controls close to 5 percent of the U.S. pawn market.
 
Please enable JavaScript to view this content.