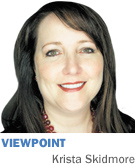 Having spent 20 years consulting with businesses on human resources and talent challenges, I have come to believe the No. 1 indicator of business success isn't your strategy, and it's not your product, your market share, your quality processes, or your brand. It's the depth and quality of your leadership.
That's right: Without leaders to execute strategy, manage through dynamic change, and engage your employees, even the best businesses can be relegated to mediocre performance.
Think about the worst boss you've ever had. How did you feel about your work? Your company? Now picture the best leader you've ever known. Was your performance better? Did you feel engaged? I know I went above and beyond for the best leader I have known, and gave maybe even more than I knew I was capable of.
Intuitively, you know the impact of lackluster leadership, and research reinforces the point. One recent study from Bersin by Deloitte shows that businesses with a strong leadership strategy and capability post 12 times greater growth, 20 times greater employee retention, and seven times greater business results.
Another national study suggests that fewer than one in 10 businesses has trained leaders lined up for the future. My experience working with area businesses suggests this same leadership gap exists here.
It doesn't have to be that way. Businesses can improve their leadership capability, but first we have to change the way we think about leadership.
First, we must accept that leadership is learned. It's a dynamic skill that should be seeded and nurtured. Sure: You'll occasionally run into that person who seems to have won the genetic leadership lottery, but most studies show that leaders are made, not born.
Unfortunately, many businesses seem to ignore this truth when it's time to choose new leaders. In fact, Deloitte's "Global Human Capital Trends of 2015" said that only 6 percent of businesses have a functioning leadership pipeline. That forces organizations to search for leaders outside the organization rather than draw from a leadership pool they've developed.
Second, we must accept that leadership is, indeed, integral to organizational success. That might seem obvious, but a lot of businesses either consciously put other factors ahead of leadership in terms of importance or subconsciously make it a lower priority through a lack of investment or attention.
For example, it's common for businesses to say their people are their greatest asset. Certainly, studies confirm that your workforce is important. However, if you look closely at those studies, you'll find that most of them say the key to success is an engaged workforce. And what influences engagement? According to recent studies, an employee's leader has the biggest influence on his or her willingness to stay with an organization, and to give the extra effort that equates to better performance.
Central Indiana is a tight-knit economic region, where the success of one business can have a real impact on the entire community. When we develop strong leaders who make a difference at work, we know they make a significant impact in other areas of life as well. Leaders help our schools, neighborhoods, not-for-profits, local government and more.
It's time to look at a problem many of us acknowledge but few address. It's time to strengthen leadership. After all, the net gain of 12 times greater business growth and 20 times greater employee retention are good for not only your business, but our entire community.•
__________
Skidmore is co-founder and partner at leadership consulting firm FlashPoint.
Please enable JavaScript to view this content.