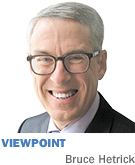 As a professor, I preach what I used to practice. In one lesson, students write op-ed pieces like this one. Assign 600 words and freedom to choose a topic and you quickly discover what's on the minds of millennials.
I learned this semester about whitewashing in Hollywood—casting white American stars in roles meant for Asians, Hispanics or some other ethnicity.
I learned from a once-depressed student that "approximately 20 percent of teens experience depression and there are an average of more than 5,400 suicide attempts each day among students in grades 7-12."
This particular student got help and got better. "It brings tears to my eyes to think of how foolish I would've been if I had taken my own life," he said.
I learned the rules governing non-paid internships for college students. Too many companies don't know these rules, or fail to follow them.
I learned about "stressed-to-the-max" collegians. "It's not just about getting good grades anymore," said this author, who combines college with caregiving for an Alzheimer's patient. "We have to have a job, an internship (which is more than likely unpaid), get perfect grades and somehow find time to get enough sleep, have a social life, exercise and maintain the other responsibilities in our lives."
Mostly, students discussed the need for understanding in our often-discriminatory world.
"Imagine someone telling you that you're 'pretty for a black girl,'" wrote one student. "It's not a rare occurrence for darker-toned African American women, and trust me, I know from experience."
"I'm a 22-year-old Mexican woman," wrote another student. "No, I wasn't born in Mexico, I was born in Nevada. Yes, my parents speak English. No, my parents aren't illegal. Yes, my parents are citizens."
These, she said, are questions she's often asked when meeting white people. She also hears: "You're Mexican? But you're so pretty!" ("As if I'm going to take that as a compliment.") She uses this story to explain "white privilege."
"As a white person, do you get asked these questions when you introduce yourself? If the answer is no, then that is one of your many privileges."
One student wrote about bias toward college versus trade school. She thinks we should push trade school harder for students who would fare better there.
Another student discussed bias against home-schooled students. He explained that his sister, who earned a bachelor's degree in nursing, was rejected for a job by a local hospital because she'd been home-schooled in grades K through 12.
Another discussed bias against women who prefer old-fashioned courtship to sex-obsessed "hookups."
Another wrote of discrimination within the gay community—a group that, in his view, suffers more than enough discrimination from the outside.
"We already have Mike Pence, North Carolina lawmakers and Mississippi Gov. Phil Bryant against us," he said. "Instead of helping them by tearing each other down, we need to stand together and support one another."
Several students, including one of the guys, wrote about feminism.
"I'm a male feminist," he said. "I get two responses to that: amusement or confusion. The societal image of a feminist is a high-strung woman who hates men with a burning passion, not an overweight 22-year-old straight man in college. The assumption is usually that I use the line to pick up chicks, which I can assure you does not work."
As a baby boomer, I sometimes hear my peers dissing millennials. As a teacher of these observant, care-about-others young people, I can assure you: The world's in good hands.•
__________
Bruce Hetrick is professor of practice for the Indiana University Department of Journalism and Public Relations at IUPUI and president of the PR consulting firm Powerful Appeals Inc.
Please enable JavaScript to view this content.