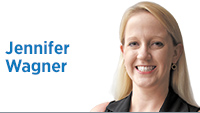 Mayor Joe Hogsett signed an ethics reform package earlier this year designed to make the efforts of those seeking to influence local government more transparent and to prevent conflicts among those who work for the city and county.
A funny thing happened: The new law caused one local political party chair to step down because of her day job and the other to quit his day job so he could stay on as party chair.
The consequences were unintended but indicative of the often-murky intersection of politics, business and public service on both sides of the aisle.
Those relationships, of course, are not unique to Indianapolis or Washington, D.C., or any Statehouse in the nation, but the collateral damage crystallizes the need for the reforms Hogsett put in place.
The latest ethics law builds on an ordinance signed by former Mayor Greg Ballard in his first term. There were no enforcement actions taken under the ordinance, something Hogsett highlighted in his push to enhance the regulations.
At the time the latest ethics package passed, Democratic Councilor Blake Johnson said he hoped the reforms would be just the beginning.
"My hope has been that this would be the prologue for a broader strategy," Johnson said. "I don't want this to in any way suggest the job is done. In an ideal world, we would cut down on gifts. It's unfortunate this has to be incremental."
He's right.
And ironically, one of the most glaring omissions in the ordinance is that it doesn't apply to those who craft and vote on ordinances.
City-County Council members should follow the same rules, especially when it comes to transparency and conflicts of interest. It wasn't very long ago that a digital billboard ordinance written by lobbyists almost made it through the council despite widespread opposition from neighborhood groups.
The ordinance itself wasn't awful in my estimation, but the process stunk to high heaven.
And let's be honest: Ethics reform at its core is all about process.
I doubt very many people who don't work for news outlets, lobbying firms or political campaigns will use the new gift-reporting website that's part of the latest reform package.
But having the process in place serves both to educate public employees and deter those who might be tempted to take something that will now have to be reported. It also makes clear that vendors trying to wield excessive influence can be punished where it hurts most: the pocketbook.
And I would argue that the most important component of the new law is the one-year cooling off period that prevents employees from bolting from their government jobs into ones where they seek to influence their former employers.
These reforms aren't going to prevent people who want to take advantage of their taxpayer-funded positions to access perks from doing so. I've seen that firsthand, and it wasn't pretty.
But most public servants are in government for the right reasons. They're good people who just need a little guidance on what's allowable and what's not. These rules accomplish that goal.
Mayor Hogsett did the right, if not popular, thing by pushing to enhance the law, and I join Councilor Johnson in hoping that this is part of a broader strategy that will continue in the years to come.•
__________
Wagner is a lifelong Indianapolis resident and vice president of communications at the Friedman Foundation for Educational Choice. Send comments on this column to ibjedit@ibj.com.
Please enable JavaScript to view this content.