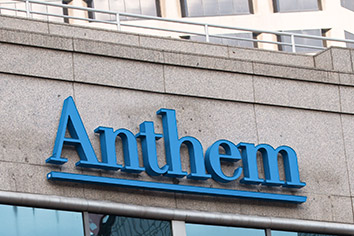 Indiana gained a smidge of ground on the latest Fortune 500 list of largest U.S. companies by placing seven firms among the elite.
The state's tally was up from six in the 2015 list, as two big players vaulted back into the pack while a previous resident plummeted.
Indianapolis-based health insurer Anthem Inc. led the Hoosier delegation, placing 33rd on the 2016 list with $79.2 billion in revenue for its latest fiscal year. That was up a few steps from 38th in 2015.
Wal-Mart Stores Inc. again topped the Fortune 500 with $482.1 billion in revenue. Fortune magazine released the list last week, basing its rankings on revenue.
Like Anthem, the next two Indiana firms on the list rose in the rankings. Indianapolis pharmaceutical giant Eli Lilly and Co., which posted revenue of $20 billion, jumped from 151st to 141st. Columbus-based engine maker Cummins Inc. inched up from 154th to 148 after reporting $19.1 billion in revenue.
Steel Dynamics Inc. of Fort Wayne descended from 326th in 2015 to 356th this year, on revenue of $7.6 billion. Merrillville-based utility NiSource Inc. almost didn't make the cut, falling from 418th last year to 483rd, with $5.3 billion in revenue.
Two firms leapfrogged the also-rans this year to take spots in the top 500. Warsaw-based Zimmer Biomet Holdings streaked to 431st from 555th last year. The medical device maker reported a 28.3 percent jump in revenue, with $6 billion in sales.
Indianapolis-based Simon Property Group also hopped back onto the list, rising from 529th last year to 488th on revenue of $5.3 billion. That was an 8.1 percent increase for the retail-based real estate investment trust.
The biggest decline was suffered by Indianapolis-based Calumet Specialty Products Partners, which descended from 457th to 571st. The oil refiner has been hit hard by the global collapse in oil prices. Its revenue was down 27.3 percent to $4.2 billion.
 
Please enable JavaScript to view this content.