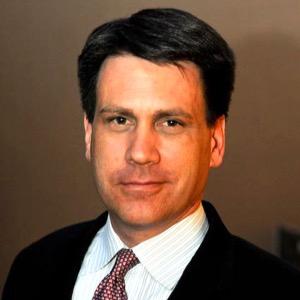 Indiana political consultant Kevin Kellems, who joined Donald Trump's presidential campaign team just last month, has resigned.
Kellems, who was brought on to be the director of surrogates on Trump's campaign, announced his resignation in a short email to associates obtained Friday by The Washington Post.
"While brief, it has been an interesting experience, and am proud of the contributions made through our early-phase project endeavors," Kellems wrote in the email. "Also have enjoyed meeting some fine and dedicated individuals throughout the organization. Look forward to running across several of you going forward."
Erica Freeman, another aide who worked with surrogates, also resigned, a person familiar with her decision said.
Surrogates is a term used for supporters who are not on the campaign staff but who do appearances on television and at events for the candidate.
Kellems served as communications director for former Vice President Dick Cheney and advised Sen. Dan Coats and former Sen. Dick Lugar from Indiana.
Kellems has extensive political experience, having worked on four U.S. presidential campaigns, three U.S. Senate campaigns and four statewide office campaigns.
He's also been involved with state and national conventions and congressional races. He's also president of consulting firm The Strategy Center LLC, which is based in Madison, Indiana.
Trump's campaign staff is in a tumultuous state, with a growing list of personnel who have parted ways with the campaign in recent months.
At the same time, Trump continues to add staff for the general election. He announced Friday that he has hired veteran Republican strategist Kellyanne Conway, who joins the team fresh off a stretch working for a super PAC that supported Sen. Ted Cruz, R-Texas, and was highly critical of Trump. The campaign also promoted Karen Giorno to senior political adviser.
The moves will add two experienced women to a senior team that has been predominantly male.
But even as Trump continues to staff up, many of his aides have left.
Vincent Harris, a strategist whom the campaign recently enlisted to help with its digital efforts, is no longer associated with the campaign.
On June 20, Trump fired longtime campaign manager Corey Lewandowski after months of him clashing with other staffers and concerns from his children that Lewandowski was not up to the task.
And in late May, Trump ousted Rick Wiley, an experienced GOP operative who, like Lewandowski, clashed with others on the team.
 
Please enable JavaScript to view this content.