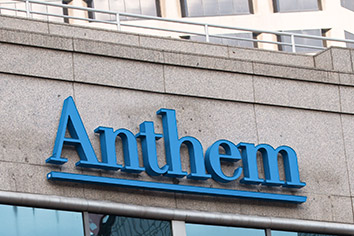 U.S. antitrust enforcers on Thursday roundly rejected a pair of proposed deals that would consolidate the nation's five biggest health insurers into just three.
The Justice Department filed an antitrust lawsuit to stop Anthem Inc.'s merger with Cigna Corp. in federal court in Washington on Thursday and also moved to block Aetna Inc.'s planned merger with Humana Inc.
Eight states including Florida and Illinois, plus the District of Columbia, are joining the federal government's suit to block the Aetna-Humana deal.
Nine states and the District of Columbia joined the U.S. action against the Anthem-Cigna deal, including California, New York and Connecticut. "If permitted to proceed, Anthem's purchase of Cigna likely would lead to higher prices and reduced benefits," the Justice Department said in the complaint, which was filed in federal court in Washington Thursday.
Anthem, in a statement, said it was fully committed to challenging the U.S. action in court but would remain receptive to efforts to reach a settlement with the Justice Department.
The U.S. action is "an unfortunate and misguided step backwards for access to affordable healthcare for America," Anthem said. "The DOJ's action is based on a flawed analysis and misunderstanding of the dynamic, competitive and highly regulated healthcare landscape and is inconsistent with the way that the DOJ has reviewed past healthcare transactions. "
Cigna said it was "evaluating its options consistent with its obligations under the agreement" and said it doesn't expect the transaction will close in 2016. "The earliest it could close is 2017, if at all."
The actions are likely to set off a round of court battles as the insurers are obliged to fight the moves and could spark renewed pursuit of smaller players in the industry if the deals fail.
Anthem shares rose 2.6 percent to $139.01 in late-morning trading, while Cigna shares inched up 0.5 percent to $133.75.
In recent years, the justice department has shown an increasing willingness to go to court to block deals it believes could stifle competition, and for months antitrust officials have signaled their skepticism about the insurer tie-ups.
The Justice Department's No. 3 official, Bill Baer, who previously ran the antitrust division and is overseeing the investigations into the insurer mergers, said this year that the two deals were "transformational" and represented a "game changer" for the industry.
The government's concerns echo a broader sentiment within the Obama administration that competition must be protected among health insurers in order to deliver quality health care to Americans. This month, President Barack Obama and Health and Human Services Secretary Sylvia Mathews Burwell both cited the importance of competition in insurance markets.
In addition to the Justice Department's antitrust division, state attorneys general also have raised concerns about the mergers and may join any Justice Department challenge, two people said.
The insurers need approval from state insurance regulators in addition to the Justice Department. Aetna has secured far more state approvals for its deal than Anthem has, according to analysts at Wells Fargo & Co. Aetna has gotten approvals from 18 of 20 states where regulatory sign-off is needed, while Anthem has regulatory approvals in just 10 of 24 states, analysts led by Peter Costa said in a July 14 research note.
The combinations faced criticism from the start from consumer groups worried about higher premiums as well as from hospitals and doctors, who risk seeing lower payments from insurers that have more bargaining power. In June, a group of Democratic senators called for the Justice Department to stop the transactions.
America's Health Insurance Plans, which represents the health-insurance industry, has said that insurers can counter the growing pricing power of hospitals, which themselves have grown larger through mergers, and deliver benefits to consumers. Combinations must still be reviewed on a case-by-case basis, AHIP has said.
The $48 billion combination of Anthem and Cigna would create the biggest U.S. health insurer by membership, topping UnitedHealth Group Inc., with total revenue of about $117 billion. The bulk of the company's revenue—about 66 percent—would come from administrative services sold to self-insured employers. The combined company would have about 29 percent of that market, according to data compiled by Bloomberg.
Please enable JavaScript to view this content.