The local hospitality sector is bracing for new federal regulations regarding overtime for salaried employees that one industry insider called "absolutely detrimental" for hoteliers.

President Barack Obama in May signed a new regulation that requires salaried workers who make less than $47,476 annually to be paid overtime if they work more than 40 hours a week. The new regulation more than doubles the old overtime salary threshold.

The salary, last changed in 2004, will now be updated every three years.

While the new law applies to all employers nationwide, it could hit the hospitality sector harder than most. The hotel industry is one that relies heavily on modestly paid middle managers, who are exempt from overtime, to pick up the slack—and extra hours—when called upon.

"This is an industry where a lot of flexibility is required and the tide of business ebbs and flows a great deal," said Heywood Sanders, a hospitality professor at the University of Texas at San Antonio. "Late hours, weekends and ever-changing travel plans are all part of it."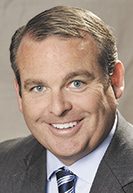 Tamm
The change could be especially disruptive in central Indiana, where a growing convention and tourism trade helps fuel the economy, industry experts said.

Central Indiana hotel operators are calculating what the new salary threshold will cost them and drawing up game plans for how to limit losses. Several hotel operators said the changes could cost them well over $100,000 annually. One large downtown hotel said the changes could add another $300,000 to the annual payroll.

"This could be absolutely detrimental to the hospitality industry," said Patrick Tamm, president of the Indiana Restaurant & Lodging Association. "It's a big potential problem for hotel operators and could drastically alter the career path for many workers in this industry."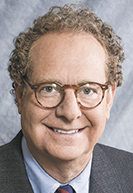 Blickman
The hospitality industry will be one of the hardest hit by the new regulations, said Michael Blickman, a partner in the Employment Law Group at Ice Miller.

"The changes in the law are likely to have a significant and negative impact on employers in the hospitality industry including hotels, restaurants, and country clubs," said Blickman, who has been advising clients in the hospitality and other industries regarding the changes, which take effect Dec.1. "Those are businesses that operate on very thin margins so cost control is paramount."

Mapping out a plan

Six hotel general managers—out of six contacted for this article—told IBJ they are still formulating their plans for how to deal with the new law. Several said they are hoping federal lawmakers somehow—either by altering the new regulations or delaying them—provide a reprieve.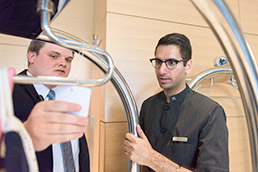 JW Marriott Valet Manager Chris Borinsky shows bellhop Navraj Sahi where a luggage cart needs to go. JW managers are still studying the impact of new overtime rules. (IBJ photo/Eric Learned)
"We're still trying to understand how to approach this," said Phil Ray, general manager of the JW Marriott, a 1,005-room hotel on downtown's west edge.

The clock is ticking on Ray and his counterparts.

"The change is at our doorstep," Tamm said. "A lot of hotels are hurrying to get their planning in place. We have to be prepared for a significant change in our workforce in just a few months. It's not a lot of time given the amount of disruption this will cause."

There are scores of positions, including front desk managers, restaurant managers, housekeeping managers and entry level sales managers, that will be affected by the law, hotel operators said.

While entry level managers at big hotels make about $40,000 annually, according to industry experts, those same positions at small and mid-sized hotels pay around $30,000. And, industry experts said, those smaller establishments are the least able to cover the added expense.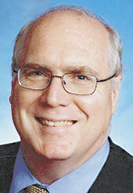 Eble
"Is that money hotel owners or investors would rather have somewhere else? Absolutely," said Mark Eble, Midwest regional vice president for San Francisco-based PKF Hospitality. "But the bigger issue is control. Most hotel owners get a little grouchy when the government spends their money for them."

Changes long overdue?

Michael Terry, a hospitality instructor at the University of Central Florida, said the mandatory managerial pay increase is long overdue—especially in the hospitality industry where hotels and restaurants often rely on relatively low-paid middle managers to work 45 or more hours a week.

"This has been pretty common since the 1990s," Terry said, adding that the pay of many middle managers in the hospitality industry hasn't kept up with inflation. "Now they've raised it to [$47,476] and companies are acting surprised."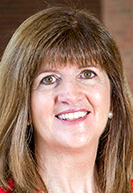 Malatestinic
The hefty hike in the salary threshold will create some tricky circumstances for companies—especially small businesses—to navigate in a short amount of time, said Elizabeth Malatestinic, senior lecturer in human resource management at the Indiana University Kelley School of Business.

"It's unfortunate they've waited 12 years to make changes," Malatestinic said. Meeting the demands of the new law all at once "is a lot to ask of employers."

Indy at risk

The changes are significant in Indianapolis, which has invested hundreds of millions of dollars to expand its convention center multiple times—the last was a $275 million expansion completed in 2011. The city has also built its hospitality workforce to 75,000 full time, up nearly 15 percent in just the last six years, according to Visit Indy. In central Indiana, nearly 110,000 people work in the hospitality and tourism industry, according to the U.S. Bureau of Labor Statistics. Statewide, it's about 310,000.



"The cities that have banked on convention businesses and built considerable hospitality industries could be more exposed to these changes," said Sanders of the University of Texas at San Antonio.

Hoteliers aren't the only ones likely to feel the sting of the new law, Blickman said.

"The added costs will be passed on to consumers if the market will bear it," he said.

And if the market can't bear it?

"Then what could happen is that people could lose jobs because hospitality employers can't afford to keep all of them," Blickman said. Hospitality "employers might become more interested in hiring independent contractors or part-time employees in order to help them reduce their overtime pay exposure. They may also decide that they would be better off using an outside vendor to perform some services, rather than have their own employees perform them."

That could lead to some hospitality employees losing benefits and profit-sharing, Tamm said.

Hotel operators have several solutions. Pay middle managers more money (in some cases that could be $20,000 or more a year per employee), limit their hours, or move them to hourly status and pay them overtime.

Ray thinks moving people from salaried to hourly status will be bad for morale.

"We hire a lot of people right out of college and promote through the hourly ranks," Ray said. "People look forward to getting to management and not having to punch that clock."

Changing what are now salaried management jobs to hourly positions would raise many questions.

"We're asking ourselves, will our employees be able to answer their [work] cell phone or can they look at or answer an email [when they are at home]?" Ray said. "There are a lot of things to work out."

Ray is hopeful the changes don't negatively impact the future workforce, but he has some serious concerns.

"We love to grow and develop our own talent," Ray said. "This new law could mean it will take significantly longer to get to the management ranks in this industry. And unfortunately, that could turn a lot of people away from the hospitality industry."•