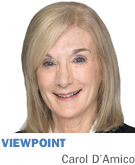 During the recent U.S. Conference of Mayors meeting in Indianapolis, I had the honor of recognizing the mayors of Louisville, Orlando and Hartford for exceptional programs to enhance their citizens' success in college and careers. The common perception is that the nation's mayors don't hold much sway over the higher education system or the quality of the workforce in their communities. However, I believe that city leaders have both a strong motivation for improving the so-called talent pipeline through college and into the workplace and the authority to spur meaningful change.
The problem is that too few students who enroll in postsecondary programs complete them, and too many graduate with skills that don't mesh with the needs of employers. The result is high unemployment and underemployment among recent college graduates.
I suggest these five ways mayors can work to improve the talent pipeline in their communities:
• Engage with employers to understand local labor market needs. Then mayors should go to their community colleges and regional campuses and ask leaders how they are addressing those needs. Mayors should ask for specific information about who is graduating, what programs they are graduating from, and how they know graduates are ready to successfully live and work in their communities.
• Work with college leaders and workforce boards on policies that align education programs and demand for talent. Mayors have resources in their communities to address the so-called skills gap between employer needs and the education and skill levels of the workforce. Mayors need to ensure they are appointing people who have the best interests of their communities at heart in bringing employers and educators together.
• Assign city hall staff to connect education and workforce issues. Mayors need to have someone who wakes up every day concerned about whether the community is developing the talent needed to keep residents employed and employers attracting the talent they need. We see the greatest success in aligning education outcomes with workforce needs in those communities where the mayor has made this commitment and has assigned someone to it.
• Encourage community-based organizations to adopt programs that support the connection between education and work. Nearly every community has a not-for-profit that is working to help those who begin life with significant disadvantages benefit from education, or help those who have fallen off the path through education to career success get back on track. We at USA Funds believe the most meaningful experience these so-called at-risk youth or disconnected young adults can have is to be exposed to the world of work as part of an education or training program. We support several organizations engaged in this work, including LeadersUp, National Urban League–Project Ready STEM, Indiana Black Expo, Jobs for America's Graduates, Urban Alliance and Year Up.
• Promote program-level analyses of students' return on investment in higher education. Many mayors may be aware of the federal College Scorecard, but they may not be aware of a national movement, focused at the state level, to provide better information to consumers, policymakers and educators for postsecondary education and workforce policies and program decisions. If communities are going to do a better job lining up the skills and talents of their citizens with the jobs of today and the future, their citizens need to know which education and training programs are generating the greatest success for their graduates.
As we work to enhance the economic vitality of our communities, a better-educated, better-trained citizenry is a key ingredient. And mayors can play a pivotal role in achieving that result.•
__________
Carol D'Amico is executive vice president of national engagement and philanthropy at USA Funds. She is former executive vice president and chancellor of Ivy Tech Community College and assistant U.S. secretary of education. 
Please enable JavaScript to view this content.