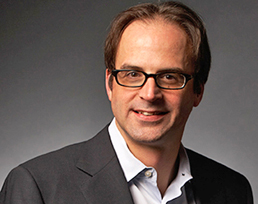 Scott McCorkle, CEO of Salesforce Marketing Cloud, is resigning from the company effective Aug. 1.
The company employs about 1,400 people in Indianapolis, who were told about the departure Monday. 
McCorkle assumed the helm of the company, which is a division of San Francisco-based Salesforce.com Inc., in June 2014, about a year after Salesforce acquired ExactTarget Inc. for $2.5 billion. McCorkle joined ExactTarget in August 2005 and climbed through the ranks to become president of technology and strategy. 
"Scott McCorkle is leaving Salesforce to pursue opportunities outside the company," the company said in a written statement. "We appreciate Scott's contributions to the success of Salesforce and wish him the best in his future endeavors. Indianapolis continues to be an important headquarters location for Salesforce, and we plan to continue to grow and invest in the region."
McCorkle, who is based in Indianapolis, cited personal reasons for the departure. He called the change "very amicable and thoughtful."
"It's been an amazing 11 years at ExactTarget and Salesforce," McCorkle told IBJ on Monday night. "Salesforce is an incredible company and I am so proud to have been a part of the company's growth and success.
"Now it's time for a break and all that comes next." 
McCorkle said it's "been a couple decades running hard. I'm looking forward to some time off." He also said his youngest child "just started travel soccer. Three tournaments in next five weeks."
Robert Stutz, chief analytics officer at Salesforce, will replace McCorkle, sources said. Stutz is based in San Francisco. 
In a text Monday night, Salesforce CEO Marc Benioff said McCorkle is "a great executive and he will be missed."
"I'm grateful for Scott McCorkle's leadership and Scott Dorsey's leadership prior to that," he texted. "It has been an amazing journey with a great team that we have significantly expanded and grown."
Please enable JavaScript to view this content.