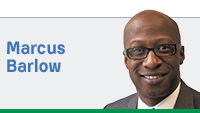 Republicans made the right choice in naming Lt. Gov. Eric Holcomb as the party's nominee to be the next governor of the state of Indiana.
Don't listen to what the Democrats are saying. They are still reeling from the realization that they are left without a message since the whole John Gregg campaign has been, "I'm not Mike Pence and I'll do anything to prove to you that I'm not him." Now that he isn't their opponent, their political malpractice has been exposed.
Tactically, Republicans couldn't go wrong with any of the choices. The decision by Democrats to make this election a hate fest on Mike Pence would expose their lack of vision and relevance the second anyone not named Mike Pence was their opponent. Now they are left to try to convince voters to make their party's third choice as a candidate their first choice as a governor. It's sure to be a tough sell, especially in light of continued good economic and fiscal news that even the somewhat biased Indianapolis media can't ignore.
Republicans made a choice that Democrats seem unable to make: They chose not only the best candidate but the best person for the job.
We see this contrast most clearly in the Democrats' recent decision to replace Baron Hill with Evan Bayh in the race for U.S. Senate. Yes, Bayh is a big name in Indiana politics and has a huge war chest. However, Bayh doesn't live in Indiana: He has a condo in northern Indianapolis that his neighbors even say is unoccupied and a million-dollar house in Washington, D.C., where he works.
Senators have to deal with large issues in a deliberative way. The Senate was designed to take the long view of government policy, and each state's representation is made even more important by the fact that it gets only two. So in thinking about who should fill this important office, Democrats chose a person to represent Hoosiers who hasn't lived here for over a decade. They chose style over substance.
The decision to nominate Holcomb was made not only for the campaign, but also for the responsibility of governing after the campaign is over. Holcomb is not only currently our lieutenant governor, but he has spent his career working in various levels of government, behind the scenes, to help some of our state's best leaders make the changes that have led to our current positive economic and fiscal results. Unlike Gregg and Bayh, who couldn't wait to turn their government experience into personal wealth, Holcomb remained in the trenches.
When I met him, Holcomb was listening to constituents talk about their lives and what they wanted then-candidate Mitch Daniels to do to make their lives easier and their business run better. Holcomb took notes and later I'd often hear him refer to a story he heard from someone at a coffee shop, basketball game or even a Purdue football game. Holcomb has spent a career getting to know every brand of Hoosier, from Gary to Evansville.
A good governor isn't just someone with a name or someone with a flashy personality. In any job, experience matters. While Gregg was gaining experience lobbying for Enron, Holcomb was helping Daniels transform Indiana from a debt-ridden state in recession to a Midwestern economic powerhouse.•
__________
Barlow is a principal at Integritas Strategies LLC. He was a press secretary for Rep. Chris Chocola and spokesman for Mayor Greg Ballard. Send comments to ibjedit@ibj.com.
Please enable JavaScript to view this content.