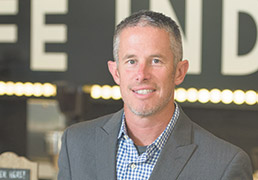 (IBJ photo/Eric Learned)
Salesforce
Senior Vice President of Engineering
Major company achievements during tenure: Within about nine months of joining the company—which does business with such brands as Microsoft, Nike, Kohl's and Bank of America—Horoho and his team hit their first billion-email month. This year, ExactTarget—which manages some of the largest SQL databases in the world—experienced a 2.3 billion email day. Additional achievements included smoothly managing the IT transitions involved in taking ExactTarget public in 2012 and its acquisition by Salesforce in 2013.
Recent tech problem solved: "Scaling horizontally and building an infrastructure to meet those demands and scale," Horoho said.
Challenge faced or achievement that only tech people would understand: "We built our platform on Microsoft.net single-server technology stack, which served us very well," he said. "But Microsoft and open source don't necessarily play well together. Integrating to a big data platform like Hbase, a lot of the drivers aren't native. … We find ourselves taking what's there and writing it ourselves or working with very immature integration points for some of the newer data."
First computer: In high school, Horoho's first programming class was on an Apple IIe. "It was the easiest class I ever took because I connected with it so much that I came back senior year as a TA. I loved the teaching of the concepts and how to problem-solve through programming."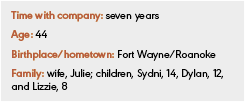 Education: bachelor's from Purdue University
The road to here: College, for Horoho, involved a few internships—including one with Great Lakes Chemical. Once graduated, he spent a year with a now-defunct consulting company in Indy. "About six months after I started, the CEO was fired. It was a four-man IT shop and three of the four left." Sticking around for 10 years, he learned that he could talk to the businesspeople and could translate business to IT. Over 10 years, he grew that team and opened three distribution centers around the United States. From there, he joined ChaCha, becoming COO, then ran infrastructure, security, global support, internal IT and engineering for ExactTarget/Salesforce.
Mentor/inspiration: Scott McCorkle, the local Salesforce CEO, "taught me so many things about inspiring your customers and challenging yourself and your team on what you can accomplish. And Scott Dorsey, with his leadership and the principles on which he built ExactTarget, [he showed me it's important to] be easy to do business with and how to make your customers successful, and make decisions like an owner."
Go-to websites: Google Search, TechCrunch, and tech news on Yahoo and Apple. Plus, "clearly, spending quite a bit of time on Microsoft and TechNet."
Favorite gadget: Phantom3 Drone. "I splurged and bought a more expensive one than I should have," he confessed. He also bought a Tesla. "It's crazy the innovation in that vehicle"—innovations that helped when he found himself at the airport without a key and was able to unlock the car via his smartphone and start it.
My job would be easier if … "I had more hours in the day."
Check out more CTO honorees..
Please enable JavaScript to view this content.